Maxus Mifa 9 Specs and Price ⚡ Electric Bus
Share Maxus Mifa 9 in Social Media:
price (NEW) from:
40200,00
$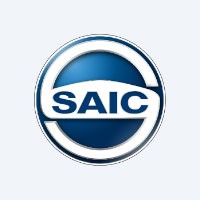 Maxus Mifa 9 description ⚡
Technical Specs, Price and Review on the new Maxus Mifa 9.
Maxus Mifa 9: Redefining Luxury and Flexibility in Minivans
Introducing the Maxus Mifa 9, a stunning marvel of automotive engineering, built upon the revolutionary Maxus Intelligent Flexible Architecture (MIFA). This luxurious minivan, manufactured in China, is setting new standards in the world of electric vehicles. Let's delve into the specifications and features that make the Maxus Mifa 9 a standout in the competitive market.
Unveiling the Impressive Specifications
| | |
| --- | --- |
| manufactured in | China |
| new from ($) | 40200 |
| range (km) | 560 |
| max. speed | 180 |
| sales start | 2022 |
| 0 to100 km/h | 3.8 |
| power (h.p.) | 245 |
| battery (kWh) | 90 |
| car type | minivan |
| drive type | FWD |
The Maxus Mifa 9, priced from $40,200, offers an astonishing range of 560 kilometers, making it a perfect choice for long journeys and daily commutes alike. With a maximum speed of 180 km/h, this minivan effortlessly combines power and efficiency.
Spectacular Acceleration and Power
The Maxus Mifa 9 sets a new benchmark for electric minivans with its impressive acceleration time from 0 to 100 km/h in just 3.8 seconds. Equipped with a robust electric power plant generating 245 horsepower and 350 Nm of torque, this minivan delivers a thrilling driving experience.
Maxus Intelligent Flexible Architecture (MIFA)
The name "Mifa 9" is derived from the cutting-edge platform on which this minivan is based—the Maxus Intelligent Flexible Architecture. With a length of 5270 millimeters and a wheelbase of 3200 millimeters, the Mifa 9 embraces its modular design to offer unparalleled flexibility and adaptability.
Luxury and Affordability Combined
The Maxus Mifa 9 sets itself apart by combining luxury and affordability, making it an appealing choice in its native market. Despite its impressive size and rich equipment, this minivan offers a surprisingly competitive price, providing value for money to discerning customers.
Remarkable Battery Performance
Powering the Maxus Mifa 9 is a high-capacity 90 kWh lithium-ion battery, manufactured by the esteemed CARL. This battery ensures an extended driving range of up to 560 kilometers on a single charge, contributing to the minivan's reputation as a reliable long-distance companion.
Advanced Technology and Safety Features
Equipped with advanced technologies, the Maxus Mifa 9 offers a cutting-edge driving experience. The minivan features adaptive cruise control, incorporating data from five radars and six cameras, with an impressive eight-megapixel front camera ensuring a safe and efficient journey.
Embracing the Future of Minivans
In conclusion, the Maxus Mifa 9 elevates the concept of minivans to new heights. With its innovative MIFA platform, outstanding battery performance, and impressive acceleration, this minivan epitomizes the future of electric vehicles. Combining luxury, flexibility, and advanced technology, the Maxus Mifa 9 offers an unparalleled driving experience for both families and professionals. As the automotive industry transitions towards sustainable and eco-friendly solutions, the Maxus Mifa 9 emerges as a leading force in shaping the future of electric minivans. With its remarkable features and commitment to excellence, the Maxus Mifa 9 stands as a symbol of automotive innovation and a trailblazer in the world of electric mobility.