Maxus Manufacturing Company
Electric Trucks Producers Category in the EV database
---
Share the Maxus Company page in Social media: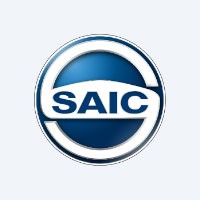 About Maxus Company
⚡ Electric Trucks Manufacturing Company.
Maxus: Pioneering Electric Trucks for Sustainable Mobility
Maxus, a brand under SAIC Mobility Europe, is a prominent electric trucks manufacturing company and a division of SAIC Motor Corporation, the largest car manufacturer in China. SAIC Mobility Europe operates in continental Europe, offering sales and after-sales support for the Maxus light commercial vehicle brand. With a global presence on various continents, Maxus is committed to delivering innovative solutions for sustainable mobility.
The Future of Zero-Emissions Transportation
Maxus is at the forefront of zero-emissions transportation with its range of electric vehicles. Ahead of its full Europe-wide launch in 2019, SAIC Mobility Europe introduced three variants of the new Maxus EV80 battery electric vehicles across continental Europe, with a particular focus on urban areas. These zero-emissions vehicles provide socially responsible businesses with an ideal solution to reduce their carbon footprint and meet increasingly stringent emission requirements.
Real-World Range and Rapid Charging
The Maxus EV80 offers an impressive real-world range of up to 200 km, ensuring that businesses can confidently undertake their daily operations without range anxiety. With zero exhaust emissions, the EV80 contributes to cleaner and healthier urban environments. Additionally, its short charging time enables businesses to keep their vehicles on the move, maximizing efficiency and productivity.
Sustainable Solutions for Businesses
Maxus understands the importance of sustainable mobility for businesses. The EV80 is tailored to meet the needs of socially responsible companies with typical usage cycles. By opting for the EV80, businesses can effectively reduce their CO2 footprint, aligning with their commitment to environmental stewardship and corporate social responsibility.
Join the Maxus Electric Revolution
Discover the range of electric trucks produced by Maxus and experience the future of sustainable mobility. With Maxus, businesses can embrace electric vehicles that combine advanced technology, impressive range, and reduced environmental impact. Take a step towards a greener future by choosing Maxus electric trucks for your transportation needs.
Maxus: Shaping the Future of Electric Trucks
Maxus, under the umbrella of SAIC Mobility Europe, is revolutionizing the electric trucks industry with its commitment to sustainable mobility. As a global brand with a strong presence in Europe, Maxus continues to lead the way in zero-emissions transportation. Experience the innovation, reliability, and eco-friendly performance of Maxus electric trucks and contribute to a cleaner and greener future.
In conclusion, Maxus is a pioneering electric trucks manufacturing company, focused on providing sustainable mobility solutions. As part of SAIC Mobility Europe, Maxus offers a range of zero-emissions electric vehicles, including the EV80, designed to meet the needs of socially responsible businesses. With its impressive real-world range, rapid charging capabilities, and commitment to reducing CO2 emissions, Maxus is driving the future of electric trucks. Choose Maxus for sustainable and efficient transportation solutions that align with your environmental goals.
View all Products Produced by "Maxus"
(where we publish the EV description and EV specs for each model)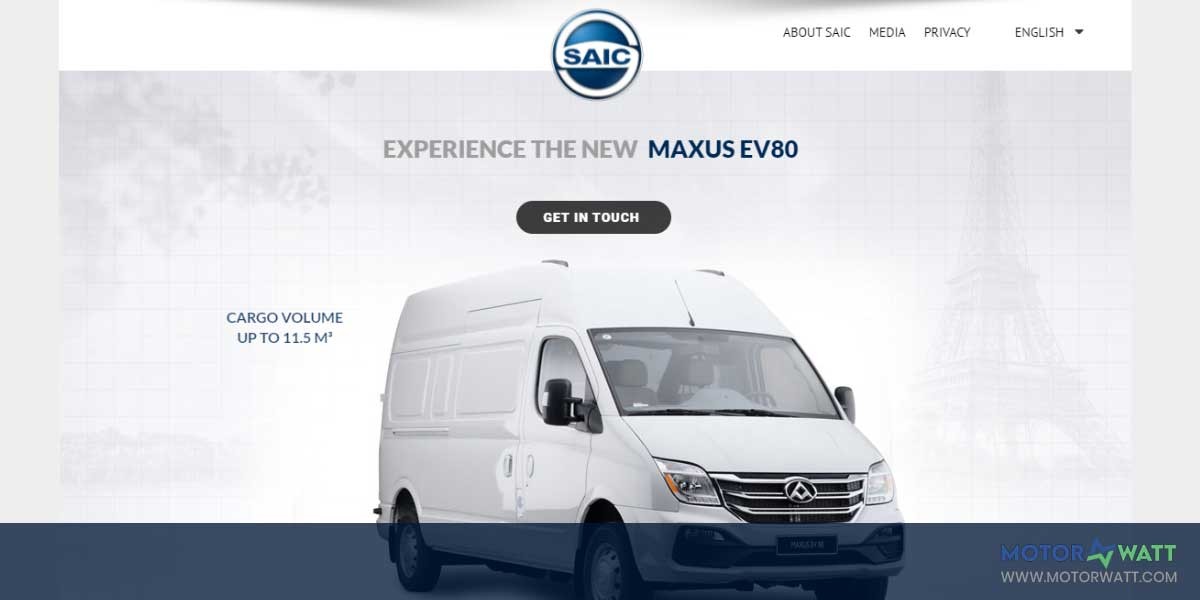 ---
---
New Manufacturing Companies in the MOTORWATT EV Database:
More EV Producers in the Database: