TEMSA AVENUE ELECTRON Specs and Price ⚡ Electric Bus
Share TEMSA AVENUE ELECTRON in Social Media: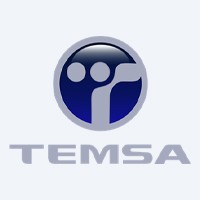 TEMSA AVENUE ELECTRON description ⚡
Technical Specs, Price and Review on the new TEMSA AVENUE ELECTRON.
The TEMSA AVENUE ELECTRON, with its impressive 360 kWh power capability, is more than just a city bus - it's a game-changer in the world of public transportation. Manufactured with the finest Turkish craftsmanship and introduced to the market in 2021, this remarkable vehicle is designed to usher in a new era of efficient, eco-friendly transit.
Hitting the Roads with Impressive Range
One of the most notable features of the TEMSA AVENUE ELECTRON is its outstanding range. A single charge powers this modern city bus for an astonishing 400 kilometers, eliminating range anxiety and ensuring uninterrupted service throughout the day.
| | |
| --- | --- |
| manufactured in | Turkey |
| sales start | 2021 |
| range (km) | 400 |
| battery (kWh) | 360 |
| bus type | citybus |
| seats (qty) | 35 |
The Cutting-Edge Battery Technology
At the heart of the TEMSA AVENUE ELECTRON lies its potent battery. Coming in variants of 240 kW, 300 kW, and an impressive 360 kW, the Electron's battery is the life force that powers this eco-friendly machine. The innovation doesn't stop there; TEMSA Tech's proprietary Battery Management System optimizes performance while offering multiple power options to suit diverse transit needs.
TEMSA AVENUE ELECTRON: The Green Citybus of the Future
The TEMSA AVENUE ELECTRON is not just a bus; it's a commitment to sustainable urban living. This quiet, zero-emission coach takes to the streets with a performance that's as green as it gets. Silent operation ensures a pleasant and peaceful journey for its 35 passengers, while also meeting the stringent environmental requirements of smart cities.
The Avenue Electron: Uncompromising Comfort, Superior Performance
With its advanced design, the Avenue Electron doesn't compromise on comfort. This silent ride offers an ultra-comfortable travel experience for all its passengers, redefining expectations for public transit. Additionally, its environmentally friendly performance ensures zero noise pollution, contributing to a healthier urban environment.
Ease of Maintenance and Cost-Effectiveness
As impressive as its performance and eco-friendly features are, the Avenue Electron also shines in terms of maintenance and cost-effectiveness. Designed with ease of upkeep in mind, this high-performing bus offers a reasonable total purchase cost, making it an excellent choice for smart, forward-thinking cities.
Concluding Thoughts: A New Era of Urban Mobility
Order your TEMSA AVENUE ELECTRON now, and prepare to embrace the future of urban mobility. With its exceptional range, superior battery technology, and commitment to green performance, the TEMSA AVENUE ELECTRON is more than just a city bus – it's a beacon for the smart cities of tomorrow. The Avenue Electron is the ideal choice for those looking to upgrade their city's transportation system, championing both eco-consciousness and modern-day practicality.