ARCFOX ALPHA S Specs and Price ⚡ Electric Car
Share ARCFOX ALPHA S in Social Media:
price (NEW) from:
59479,00
$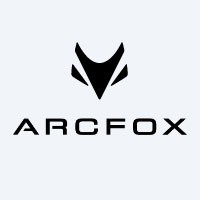 ARCFOX ALPHA S description ⚡
Technical Specs, Price and Review on the new ARCFOX ALPHA S.
Unveiling the ARCFOX ALPHA S: The Pinnacle of Futuristic Electric Sedans
Allow us to introduce you to the remarkable ARCFOX ALPHA S, a groundbreaking electric sedan proudly manufactured by ARCFOX in China. This extraordinary vehicle is not just an electric marvel; it's a symbol of the future of electric mobility. With its innovative design, cutting-edge technology, and luxurious amenities, the ALPHA S is setting new standards and revolutionizing the electric car market. In this article, we'll explore the unique features and specifications that set the ARCFOX ALPHA S apart from its competitors.
Sleek Design and Dimensions
| | |
| --- | --- |
| manufactured in | China |
| new from ($) | 59479 |
| range (km) | 500 |
| max. speed | 200 |
| sales start | 2022 |
| 0 to100 km/h | 3.5 |
| power (h.p.) | 643 |
| battery (kWh) | 74.5 |
| car type | sedan |
| drive type | AWD |
The ARCFOX ALPHA S stands out with its sleek and aerodynamic design, epitomizing elegance in a sedan body style. Its modern aesthetics and meticulous attention to detail make heads turn wherever it goes. The sedan's precise dimensions, measuring 4780 mm in length, 1940 mm in width, and 1683 mm in height, achieve a harmonious blend of form and function. The well-balanced wheelbase of 2915 mm and a generous ground clearance of 200 mm ensure a smooth and delightful ride on any type of terrain.
Impressive Performance and Power
Embrace an exhilarating driving experience with the ARCFOX ALPHA S, powered by a state-of-the-art electric drivetrain. The advanced 74.5 kWh battery system allows an impressive range of 500 kilometers on a single charge, making long journeys a breeze. Accelerating from 0 to 100 km/h in just 3.5 seconds, the ALPHA S owes its swift performance to a powerful 643 horsepower (h.p.) electric motor. Its seamless acceleration and responsive handling make it excel both in city driving and long-distance cruising.
Luxurious Interior and Comfort
Step into a world of luxury and comfort when you enter the cabin of the ARCFOX ALPHA S. The interior exudes sophistication, adorned with high-quality materials and stylish design elements. Every seat is expertly crafted and ergonomically designed to offer exceptional comfort and support to all occupants. The ALPHA S comes equipped with an advanced climate control system, ensuring the perfect temperature for every journey. Ample space and clever storage solutions further enhance the sedan's convenience, providing a delightful experience for both the driver and passengers.
Cutting-Edge Technology and Connectivity
The ARCFOX ALPHA S is not just a car; it's a pinnacle of cutting-edge technology and seamless connectivity. Its advanced infotainment system features a high-definition display and intuitive controls, seamlessly integrating with smartphones to keep you informed and entertained throughout your drive. The ALPHA S also offers a range of driver-assistance features, prioritizing safety and instilling confidence on the road. With smart connectivity options, the ALPHA S becomes an extension of your digital lifestyle.
Innovation and Sales Start
The year 2022 marked a significant milestone in the electric vehicle industry with the grand debut of the ARCFOX ALPHA S. Embodying the spirit of innovation and pushing the boundaries of what's possible, the ALPHA S serves as a true testament to ARCFOX's unwavering commitment to excellence.
Conclusion
In conclusion, the ARCFOX ALPHA S redefines the concept of a futuristic electric sedan and embodies the future of electric mobility. Its sleek design, impressive performance, luxurious interior, and cutting-edge technology elevate the electric car experience to unparalleled heights. Prepare to embrace the future of driving with the ARCFOX ALPHA S, where innovation and sophistication converge in perfect harmony. With this extraordinary electric sedan, ARCFOX is paving the way towards a new era of automotive excellence.