Audi Q8 Sportback e-tron 2024 Price and Specs
Added to the EV Database on 03 November 2023
Share Audi Q8 Sportback e-tron 2024 in Social Media:
price (NEW) from:
78995,00
$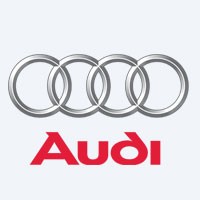 Audi Q8 Sportback e-tron 2024 Review ⚡
Technical Specifications, Price and Review on the new Audi Q8 Sportback e-tron 2024.
2024 Audi Q8 Sportback e-tron: The Future of Electric Driving
In the ever-evolving landscape of electric vehicles (EVs), Audi continues to set the bar higher with the 2024 Audi Q8 Sportback e-tron. This groundbreaking electric sportback not only exemplifies Audi's commitment to innovation but also redefines the standards of luxury, performance, and sustainability in the automotive industry.
Unparalleled Electric Range
| | |
| --- | --- |
| manufactured in | Germany |
| new from ($) | 78995 |
| range (km) | 483 |
| max. speed | 200 |
| sales start | 2024 |
| 0 to100 km/h | 5.4 |
| power (h.p.) | 402 |
| battery (kWh) | 106 |
| car type | SUV / 5 doors |
| drive type | AWD |
One of the most notable features of the 2024 Audi Q8 Sportback e-tron is its exceptional electric range. With an EPA-estimated range of up to 300 miles on a single charge, Audi has effectively eliminated range anxiety for EV enthusiasts. This remarkable achievement is made possible by Audi's advanced battery technology and efficient power management systems. Whether you're planning a long road trip or simply navigating through your daily commute, this EV provides the peace of mind you deserve.
Top-Tier Safety
Audi has always prioritized safety, and the 2024 Q8 Sportback e-tron is no exception. It has been awarded the prestigious 2023 IIHS TOP SAFETY PICK+ accolade, reinforcing its commitment to passenger safety. Audi's cutting-edge safety features, including advanced driver-assistance systems and a robust structural design, contribute to this outstanding recognition. When you choose the Q8 Sportback e-tron, you're not only making an environmentally conscious choice but also ensuring the safety of you and your loved ones.
Rapid Charging Capability
Efficiency is the name of the game with the 2024 Audi Q8 Sportback e-tron. Its DC fast-charging speed of 170 kW ensures that you spend less time waiting at charging stations and more time on the road. Whether you're in a hurry or on a long journey, this EV's fast-charging capability provides the convenience and flexibility you need.
Tailor Your Audi Experience
Audi understands that individual preferences vary, and that's why they offer a range of customization options for the Q8 Sportback e-tron. From interior finishes to advanced technology packages, you can personalize your Audi to suit your unique taste. Additional costs may apply, and options may vary, but the end result is a vehicle that truly reflects your style and preferences.
Level Up EV Lease by Audi Financial Services
Audi makes transitioning to electric driving easier than ever with their Level Up EV Lease by Audi Financial Services. This comprehensive 3-in-1 financing package allows you to lease an e-tron through Audi Financial Services, finance a Level 2 HomeStation™ Charger through Electrify America, and even finance up to $1000 toward charger installation by Qmerit—a company offering a nationwide selection of certified installers. The time to go electric is now, and Audi is here to support you every step of the way.
Electrifying Performance
The 2024 Audi Q8 Sportback e-tron boasts an impressive 402 horsepower with Boost Engaged, delivering exhilarating acceleration. It can go from 0 to 60 mph in just 5.4 seconds, all while maintaining the grace and poise you'd expect from an Audi. Whether you're merging onto the highway or navigating urban streets, the Q8 Sportback e-tron offers a thrilling driving experience while adhering to speed and traffic laws.
Dual Electric Motors with e-quattro
Equipped with two electric motors and Audi's renowned e-quattro all-wheel drive system, the Q8 Sportback e-tron delivers exceptional traction and control. Whether you're facing adverse weather conditions or taking on challenging terrain, this EV provides the confidence and capability needed for any adventure.
Electrify America Partnership
Audi e-tron models include up to 2 years of unlimited charging with Electrify America, a vast network of cross-country charging stations. This means you can recharge your Q8 Sportback e-tron on long road trips or within metropolitan areas, ensuring that you're always ready for your next journey.
Explore the 2024 Q8 Sportback e-tron
The 2024 Audi Q8 Sportback e-tron is not just an electric vehicle; it's a statement of Audi's commitment to a sustainable future without compromising on luxury and performance. To learn more about this remarkable EV and to build your own customized Q8 Sportback e-tron, request a quote, or get updates, visit the Audi USA website.