AUDI SKYSPHERE Specs and Price ⚡ Electric Car
Share AUDI SKYSPHERE in Social Media:
price (NEW) from:
1450000,00
$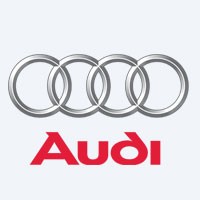 AUDI SKYSPHERE description ⚡
Technical Specs, Price and Review on the new AUDI SKYSPHERE.
AUDI SKYSPHERE: A Visionary Coupe-Convertible
Introducing the AUDI SKYSPHERE, an avant-garde two-door coupe-convertible concept in the Gran Turismo class, proudly manufactured in Germany by Audi. This groundbreaking electric vehicle showcases Audi's vision for the future, setting the stage for the brand's corporate identity in the coming decade. While the SKYSPHERE concept may not enter production as is, it serves as a platform to demonstrate Audi's innovative spirit and design direction for their upcoming models.
Sleek Coupe-Convertible Design
The AUDI SKYSPHERE boasts a sleek and stylish design, exuding elegance and dynamism.
| | |
| --- | --- |
| manufactured in | Germany |
| new from ($) | 1450000 |
| range (km) | 500 |
| max. speed | unknown |
| sales start | 2026 |
| 0 to100 km/h | 4 |
| power (h.p.) | 632 |
| battery (kWh) | 80 |
| car type | coupe |
| drive type | AWD |
As a coupe-convertible, it perfectly combines the allure of open-top driving with the sophisticated aesthetics of a Gran Turismo. Its two-door configuration adds a touch of exclusivity, creating a driving experience that merges performance with luxury.
Impressive Electric Performance
Under the hood, the AUDI SKYSPHERE features a powerful electric motor delivering 632 horsepower and an impressive 750 Nm of torque, exclusively powering the rear axle. This potent electric drivetrain propels the vehicle from 0 to 100 km/h in just four seconds, delivering swift acceleration and thrilling driving dynamics. The 80 kWh traction battery ensures a remarkable range of 500 kilometers on a single charge, providing ample freedom for long journeys.
A Glimpse into Audi's Future
Beyond its technical capabilities, the AUDI SKYSPHERE serves as a glimpse into Audi's future design language and brand identity. While not intended for immediate production, certain elements of the SKYSPHERE concept may inspire the design of forthcoming Audi models, ranging from the compact A3 to the luxurious Q8. As Audi embraces electrification, the SKYSPHERE concept showcases the brand's commitment to innovation and sustainability.
Sales Start and Audi's Vision
The AUDI SKYSPHERE concept made its debut as a forward-thinking vision for Audi's automotive journey, with sales expected to commence in 2026. Audi envisions a future where electric vehicles combine high performance with eco-consciousness, and the SKYSPHERE exemplifies this ambition.
Conclusion
In conclusion, the AUDI SKYSPHERE concept is a testament to Audi's pioneering spirit and design ingenuity. With its captivating coupe-convertible aesthetics, powerful electric performance, and a clear vision for the brand's future, the SKYSPHERE sets a bold precedent for Audi's forthcoming models. While remaining a concept, the SKYSPHERE exemplifies Audi's determination to lead the way in sustainable and cutting-edge automotive technology.