Audi SQ8 Sportback e-tron quattro Price and Specs
Added to the EV Database on 03 November 2023
Share Audi SQ8 Sportback e-tron quattro in Social Media:
price (NEW) from:
105000,00
$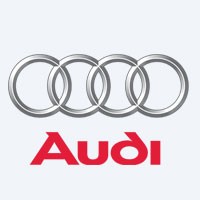 Audi SQ8 Sportback e-tron quattro Review ⚡
Technical Specifications, Price and Review on the new Audi SQ8 Sportback e-tron quattro.
Audi SQ8 Sportback e-tron quattro: Unleashing the Future of Electric SUVs
In the ever-evolving landscape of electric vehicles (EVs), Audi has once again raised the bar with the introduction of the Audi SQ8 Sportback e-tron quattro. Combining breathtaking efficiency, cutting-edge technology, and the signature Audi performance, this electric SUV is poised to redefine your driving experience. In this comprehensive review, we delve deep into the intricacies of this remarkable vehicle, uncovering its power, efficiency, features, and much more.
Power and Speed: Electrifying Performance
| | |
| --- | --- |
| manufactured in | Germany |
| new from ($) | 105000 |
| range (km) | 513 |
| max. speed | 210 |
| sales start | 2023 |
| 0 to100 km/h | 4.5 |
| power (h.p.) | 503 |
| battery (kWh) | 106 |
| car type | SUV / 5 doors |
| drive type | AWD |
Engine Power: 503 HP (369 kW) Torque: 973 Nm Max. Speed: 210 km/h 0-100 km/h: 4.5 s Number of Engines: Tri Motor Driving System: AWD Engine Type: Permanent Magnet Synchronous Motor
When it comes to power and speed, the Audi SQ8 Sportback e-tron quattro doesn't disappoint. With a remarkable engine power of 503 horsepower, this electric SUV can accelerate from 0 to 100 km/h in just 4.5 seconds, showcasing the electrifying performance that Audi is renowned for. The tri-motor setup, combined with the all-wheel-drive system and a cutting-edge Permanent Magnet Synchronous Motor, delivers not only impressive acceleration but also exceptional control and stability.
Battery and Charge: Extending the Journey
Battery: 106 kWh Range: 513 km (318 miles) DC Charge Rate: 170 kW AC Charge Rate: 11 kW DC Charge Time: 41 minutes AC Charge Time: 11.5 hours Urban Consumption kWh/100km Suburban Consumption kWh/100km Avg. Consumption: 23.5 kWh/100km Average MPGe: 0
One of the key highlights of the Audi SQ8 Sportback e-tron quattro is its remarkable battery and charging capabilities. Equipped with a 106 kWh battery pack, this electric SUV offers an impressive range of 513 kilometers (318 miles), ensuring that you can embark on long journeys with confidence. The fast-charging capability allows you to replenish the battery quickly, with a DC charge rate of 170 kW, enabling a 41-minute charge time, while the AC charge rate of 11 kW offers convenience for home charging. The outstanding efficiency, with an average consumption of 23.5 kWh/100km, showcases Audi's commitment to sustainability without compromising on performance.
Dimensions: A Spacious and Stylish Companion
Weight: 2650 kg Length: 4915 mm Width: 1976 mm Height: 1617 mm Luggage Volume: 528 litres
The Audi SQ8 Sportback e-tron quattro combines its performance prowess with spacious dimensions that ensure both driver and passengers experience comfort and luxury. With a weight of 2650 kg, this electric SUV offers stability without sacrificing agility. Its length of 4915 mm, width of 1976 mm, and height of 1617 mm contribute to its sleek and stylish appearance, while the generous luggage volume of 528 litres ensures that you have ample space for your belongings, making it an ideal choice for both daily commutes and extended journeys.
Extra Features: Technology and Safety
Vehicle Type: Electric SUV Year of Production: 2022 Autonomous Driving: Production Place: Germany Safety: Miscellaneous (Wheelbase: 2928 mm; Towing Capacity: 1,800 kg)
In addition to its impressive performance and efficiency, the Audi SQ8 Sportback e-tron quattro boasts a range of extra features that elevate your driving experience. As an electric SUV, it embodies the future of mobility, offering a glimpse into Audi's commitment to sustainability. Produced in Germany, it ensures top-notch quality and craftsmanship. With a wheelbase of 2928 mm and a towing capacity of 1,800 kg, it combines safety with versatility, making it a reliable choice for various driving needs.
Conclusion
In the rapidly evolving world of electric vehicles, the Audi SQ8 Sportback e-tron quattro stands as a testament to Audi's dedication to innovation and excellence. From its electrifying performance and impressive range to its spacious and stylish design, this electric SUV embodies the future of mobility. Whether you seek the thrill of acceleration or the convenience of a long-range electric vehicle, the Audi SQ8 Sportback e-tron quattro is a true game-changer. Experience the future of driving today with Audi's remarkable creation.
In conclusion, the Audi SQ8 Sportback e-tron quattro sets a new benchmark in the world of electric SUVs, offering a perfect blend of power, efficiency, and style. With its advanced technology and remarkable performance, it promises an electrifying driving experience that is both sustainable and thrilling. Discover the future of mobility with Audi's groundbreaking creation.