BAIC Yuanbao Specs and Price ⚡ Electric Car
Share BAIC Yuanbao in Social Media:
price (NEW) from:
6600,00
$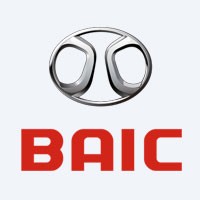 BAIC Yuanbao description ⚡
Technical Specs, Price and Review on the new BAIC Yuanbao.
BAIC Yuanbao: Unveiling the Electric Mini Coupe for Urban Adventures
Get ready to embark on a stylish and eco-friendly journey with the BAIC Yuanbao, the electric mini coupe that has taken the market by storm. Manufactured in China by BAIC BJEV, the BAIC Yuanbao offers a delightful combination of compact design, efficient performance, and an affordable price tag. Perfectly suited for urban adventures, this mini car is designed to cater to the modern urban lifestyle with its compact size and impressive electric capabilities.
BAIC Yuanbao Specifications: Compact and Efficient
| | |
| --- | --- |
| manufactured in | China |
| new from ($) | 6600 |
| range (km) | 170 |
| max. speed | 100 |
| sales start | 2023 |
| 0 to100 km/h | unknown |
| power (h.p.) | unknown |
| battery (kWh) | 13.6 |
| car type | coupe |
| drive type | RWD |
Battery Power: 13.6 kWh The BAIC Yuanbao is powered by a nimble 13.6 kWh battery, providing enough energy to make short trips and city commutes a breeze.
Electric Range: 170 km With a range of 170 kilometers, the BAIC Yuanbao ensures you can travel around the city without the need for constant recharging.
Maximum Speed: 100 km/h Cruise comfortably at a maximum speed of 100 kilometers per hour, making it an ideal car for navigating city streets.
Sales Start: 2023 The BAIC Yuanbao is set to hit the market in 2023, bringing its innovative design and eco-conscious performance to eager buyers.
Stylish Coupe Design: Embrace the Urban Chic
The BAIC Yuanbao boasts a sleek and modern coupe design, perfectly tailored for urban adventures. With its three-door layout and four-seater capacity, this mini car combines practicality with a touch of elegance. Its compact size makes parking a breeze, allowing you to navigate through busy city streets effortlessly.
Two Stroke Ranges: Choose Your Ideal Model
The BAIC Yuanbao offers two stroke ranges to cater to varying needs. Models with a mileage of 120 km and 170 km are available, ensuring you can select the one that best suits your daily commuting requirements.
Competing with the Best: A Mini Car for Urban Enthusiasts
Designed to compete with other mini electric cars like the Wuling Hongguang MINI EV and Chery QQ Ice Cream, the BAIC Yuanbao stands out with its remarkable features and stylish appeal. Particularly targeting women with its attractive pink color scheme, the BAIC Yuanbao aims to be a fashionable and practical choice for urban enthusiasts.
Manufacturer: BAIC BJEV - Driving Sustainable Mobility
In conclusion, the BAIC Yuanbao from BAIC BJEV brings innovation and eco-consciousness to the world of mini cars. With its compact size, impressive electric range, and urban chic design, the BAIC Yuanbao is set to redefine city commuting and appeal to modern urban dwellers seeking a greener way to travel.