SAIC F7 Specs and Price ⚡ Electric Car
Share SAIC F7 in Social Media:
price (NEW) from:
41000,00
$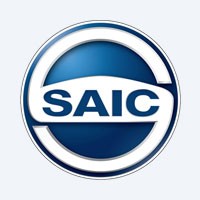 Technical Specs, Price and Review on the new SAIC F7.
SAIC F7: Unleashing the Future of Electric Hatchbacks
Introducing the SAIC F7, an innovative 5-seater electric car from Feifan Company, also known as Rising Auto. As the first pre-sale of its kind, the SAIC F7 has already garnered excitement among eager buyers. Set to hit the market by the end of March, this cutting-edge hatchback offers a remarkable combination of range, power, and enticing incentives. With its affordable starting price and advanced features, the SAIC F7 is set to redefine the electric car landscape.
SAIC F7 Specifications: Where Performance Meets Efficiency
| | |
| --- | --- |
| manufactured in | China |
| new from ($) | 41000 |
| range (km) | 666 |
| max. speed | 200 |
| sales start | 2023 |
| 0 to100 km/h | 3.7 |
| power (h.p.) | 544 |
| battery (kWh) | 90 |
| car type | hatchback / 5 doors |
| drive type | AWD |
Battery Power: 90 kWh The SAIC F7 is powered by a reliable 90 kWh battery, providing ample energy for extensive drives and reducing the need for frequent charging.
Dominating Power: 544 Horsepower With an impressive power output of 544 horsepower, the SAIC F7 offers an exhilarating driving experience that showcases the true potential of electric propulsion.
Electric Range: 666 km Embark on extended journeys with ease, as the SAIC F7 boasts a generous electric range of 666 kilometers, making it an ideal choice for both urban and long-distance travels.
Effortless Acceleration: 0 to 100 km/h in 3.7 seconds Experience lightning-fast acceleration as the SAIC F7 sprints from 0 to 100 km/h in just 3.7 seconds, delivering an exciting and responsive driving performance.
Maximum Speed: 200 km/h Cruise confidently at a top speed of 200 kilometers per hour, ensuring smooth and controlled handling on various terrains.
Incentives and Advanced Features: Setting New Standards
The SAIC F7 90 kWh model impresses not only with its performance but also with its array of enticing incentives. Buyers can enjoy the benefits of free charging or battery replacement for the entire service life, allowing for worry-free usage and significant savings on energy costs (up to 1,500 kWh per year). Additionally, the SAIC F7 comes equipped with the Rising Pilot ADAS system, a cutting-edge advanced driver assistance system that enhances safety and convenience on the road.
Manufacturer: SAIC - Driving Automotive Innovation
In conclusion, the SAIC F7 is a game-changer in the world of electric hatchbacks, delivering exceptional performance, efficiency, and advanced features. With its attractive starting price, generous range, and enticing incentives, the SAIC F7 is set to captivate drivers seeking a thrilling and eco-friendly driving experience.