LI ONE Price and Specs
Added to the EV Database on 13 February 2023
Share LI ONE in Social Media:
price (NEW) from:
55000,00
$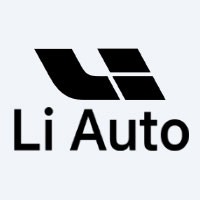 Technical Specifications, Price and Review on the new LI ONE.
LI ONE: Redefining Electric SUVs with Power and Versatility
Get ready for an electrifying adventure as Li Auto introduces the LI ONE - a revolutionary serial hybrid REV (Range Extended Vehicle) car that sets new standards in the world of electric SUVs. Proudly manufactured in China, the LI ONE boasts an impressive range, extraordinary power, and a host of advanced features. Its sleek 5-door SUV design and all-wheel-drive capability make the LI ONE the epitome of versatility and performance.
LI ONE Specifications: Power and Efficiency Combined
| | |
| --- | --- |
| manufactured in | China |
| new from ($) | 55000 |
| range (km) | 890 |
| max. speed | 172 |
| sales start | 2022 |
| 0 to100 km/h | 6.5 |
| power (h.p.) | 333 |
| battery (kWh) | 40.5 |
| car type | SUV / 5 doors |
| drive type | AWD |
Battery Power: 40.5 kWh At the core of the LI ONE lies a triple lithium battery with a robust capacity of 40.5 kWh, providing ample energy for an incredible driving experience.
Dominating Power: 333 Horsepower With a commanding power output of 333 horsepower (245 kW), the LI ONE confidently asserts its dominance on the road.
Electric Range: 188 km (NEDC) Enjoy the convenience of a purely electric power reserve of 188 kilometers, ensuring eco-friendly driving without compromise.
Extended Range: 1080 Kilometers Thanks to its range-extended capabilities, the LI ONE's full power reserve, combining the internal combustion engine and electric battery, reaches an astounding 1080 kilometers.
Effortless Acceleration: 0 to 100 km/h in 6.5 seconds Experience the thrill of quick acceleration as the LI ONE sprints from 0 to 100 km/h in just 6.5 seconds.
Maximum Speed: 172 km/h Cruise with confidence at a top speed of 172 kilometers per hour, combining power and safety.
Advanced Engineering: The Power of Dual Motors
The LI ONE harnesses the power of dual motors to elevate its performance to new heights. The front engine delivers a maximum power of 100 kW with a peak torque of 240 Nm, while the rear engine packs a punch with a maximum power of 145 kW and a peak torque of 215 Nm. This dynamic combination ensures optimal traction and exceptional handling, making every drive a memorable one.
Embracing Comfort and Technology
As a proud LI ONE owner, you are treated to a world of comfort, technology, and safety. The vehicle is equipped with an array of airbags, active driver assistance systems, and comfort functions. Revel in the luxury of large multimedia and dashboard screens, providing a seamless and immersive driving experience. The LI ONE also boasts a stellar sound system, ensuring that every journey is accompanied by an impressive soundtrack.
Manufacturer: Li Auto - Driving the Future of Electric Mobility
In conclusion, the LI ONE from Li Auto embodies the perfect fusion of power, versatility, and cutting-edge technology. With its extended range, intelligent engineering, and all-wheel-drive chassis, the LI ONE stands as a remarkable testament to the future of electric SUVs. Embrace the electrifying revolution and experience the true essence of modern mobility.