Li L9 Specs and Price ⚡ Electric Car
Share Li L9 in Social Media:
price (NEW) from:
69000,00
$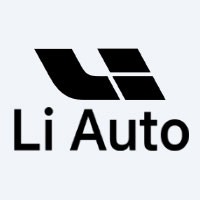 Technical Specs, Price and Review on the new Li L9.
Li L9: A Luxurious and High-Performance SUV
The Li L9 is a luxurious and high-performance SUV manufactured in China, offering a premium driving experience with its advanced features and spacious interior.
Specifications of Li L9
Let's explore the impressive specifications that the Li L9 has to offer:
| | |
| --- | --- |
| manufactured in | China |
| new from ($) | 69000 |
| range (km) | 215 |
| max. speed | 180 |
| sales start | 2022 |
| 0 to100 km/h | 5.3 |
| power (h.p.) | 450 |
| battery (kWh) | 44.4 |
| car type | SUV / 5 doors |
| drive type | AWD |
Power: The Li L9 is equipped with a powerful electric motor producing 450 horsepower, delivering exceptional performance for an SUV.

Battery Capacity: The Li L9 comes with a large 44.4 kWh battery, providing an extended driving range on a single charge.

Driving Range: With a range of 215 kilometers, the Li L9 ensures that drivers can embark on long journeys with confidence.

Max. Speed: The Li L9 has a maximum speed of 180 km/h, making it suitable for highway cruising.

Acceleration: The Li L9 accelerates from 0 to 100 km/h in just 5.3 seconds, offering quick acceleration for a vehicle of its size.

Seating Capacity: The Li L9 comfortably accommodates up to six passengers, with special attention to the comfort of the second-row seats.

Car Type: The Li L9 is classified as an SUV with 5 doors, providing ample space and versatility for various purposes.

Drive Type: The Li L9 features an All-Wheel Drive (AWD) system, ensuring optimal traction and stability for different driving conditions.
Luxurious Interior Features
The Li L9's interior is designed with luxury and comfort in mind, offering impressive features that enhance the driving experience:
Advanced Audio System: The Li L9 is equipped with a high-end audio system, allowing passengers to immerse themselves in a premium sound experience.

Second-Row Entertainment: The second-row seats in the Li L9 offer special devices for a deeper immersion in the audio system's sound, as well as a convenient table for the right passenger.

Premium Red Interior: The Li L9's interior in contrasting red color looks striking and flawlessly assembled, providing a sense of luxury and sophistication.

Exceptional Noise Insulation: The Li L9 boasts premium-class noise insulation, creating a serene and quiet cabin reminiscent of a luxury car suite.
Price and Availability
The Li L9 is priced at $69,000, positioning it as a high-end SUV with top-of-the-line features and performance.
Manufacturer: Li Auto
The Li L9 is proudly manufactured by Li Auto, a Chinese automotive company known for its focus on electric vehicles and cutting-edge technologies.
Please note that specific interior features and color options may vary depending on the model configuration and trim level.