BMW i4 eDrive35 Price and Specs
Added to the EV Database on 05 November 2023
Share BMW i4 eDrive35 in Social Media:
price (NEW) from:
51400,00
$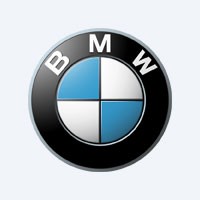 Technical Specifications, Price and Review on the new BMW i4 eDrive35.
BMW i4 eDrive35: The Epitome of Affordable Electric Luxury
In the ever-evolving landscape of electric vehicles, the BMW i4 eDrive35 emerges as a true game-changer, combining efficiency, power, and affordability like never before. As automotive enthusiasts and eco-conscious individuals alike seek the perfect blend of style and sustainability, this mid-range electric sedan from BMW proves to be the ultimate contender. In this comprehensive exploration, we delve into the intricacies of the BMW i4 eDrive35, a vehicle that redefines the standards of electric sedans in the United States.
The Pinnacle of Efficiency
| | |
| --- | --- |
| manufactured in | Germany |
| new from ($) | 51400 |
| range (km) | 418 |
| max. speed | 200 |
| sales start | 2022 |
| 0 to100 km/h | 5.8 |
| power (h.p.) | 281 |
| battery (kWh) | 66 |
| car type | sedan |
| drive type | RWD |
When it comes to efficiency, the BMW i4 eDrive35 takes the lead, setting new standards for energy consumption. With a remarkable efficiency rating of 15.7 kWh per 100 kilometers, this sedan demonstrates a commitment to eco-friendliness that goes hand in hand with its stellar performance.
Highlighted Features
Exceptional Affordability
In the realm of electric sedans, affordability can often seem elusive. However, the BMW i4 eDrive35 disrupts this notion by offering a compelling price point without compromising on quality. As the most cost-effective variant of the i4 lineup, this sedan opens the doors to electric luxury for a wider range of buyers. With a starting price of $51,400 in the United States, it presents an enticing proposition for those seeking an eco-conscious yet budget-friendly choice.
Electrifying Performance
Underneath its elegant exterior lies a powerhouse of technology. The BMW i4 eDrive35 is equipped with a 66-kWh battery pack that fuels a rear-wheel-drive 281 HP electric motor. This dynamic combination ensures that you experience exhilarating acceleration and a smooth, responsive drive. In fact, the i4 eDrive35 can sprint from 0 to 60 mph in a mere 5.8 seconds, delivering a thrilling driving experience every time you hit the road.
Power and Speed
Impressive Power Output
The heart of the BMW i4 eDrive35 beats with 281 horsepower (206 kW), providing ample power for your daily commute or long-distance journeys. This electric sedan effortlessly merges efficiency with performance, offering a versatile driving experience that adapts to your needs.
Torque That Matters
With 400 Nm of torque at your disposal, the i4 eDrive35 delivers instant and sustained acceleration, making highway merges and overtaking a breeze. This impressive torque output ensures that you're always in control, no matter the road conditions.
Cutting-Edge Technology
Single Motor Brilliance
The i4 eDrive35 employs a single motor, specifically a Permanent Magnet Synchronous Motor. This advanced technology not only enhances efficiency but also provides a seamless and responsive driving experience. With a single motor driving the rear wheels, you can expect precise control and a quiet, vibration-free ride.
Battery and Charge
Extended Range for Freedom
One of the standout features of the BMW i4 eDrive35 is its substantial range. With a 66 kWh battery, this sedan offers an impressive 418 kilometers (259 miles) of electric range on a single charge. Say goodbye to range anxiety and embrace the freedom of extended journeys without frequent recharging stops.
Rapid Charging for Convenience
For those moments when time is of the essence, the i4 eDrive35 supports DC fast charging at up to 180 kW. This means you can recharge your battery to 80% capacity in just 32 minutes, ensuring you spend less time at charging stations and more time on the road.
Flexible AC Charging
When a slower, more gradual charge is preferable, the i4 eDrive35 accommodates AC charging at up to 11 kW. This option is ideal for overnight charging at home or at destinations equipped with AC charging infrastructure.
Dimensions and Space
Spacious Luxury
Measuring 4783 mm in length, 1852 mm in width, and 1448 mm in height, the BMW i4 eDrive35 offers ample space for both passengers and cargo. With a luggage volume of 470 liters, it strikes the perfect balance between practicality and luxury, ensuring you can bring everything you need on your journeys.
Extra Features and Safety
Electric Sedan for the Future
The BMW i4 eDrive35 represents a significant milestone in the automotive industry. As a 2022 model, it showcases the cutting-edge technologies and innovations that BMW is known for. It's not just a car; it's a glimpse into the future of electric mobility.
Made in Germany, Engineered for Excellence
Crafted with precision and attention to detail, the BMW i4 eDrive35 is proudly manufactured at BMW's 'The Bavarian Car Factory' in Munich, Germany. This production facility exemplifies the brand's commitment to quality and craftsmanship.
Autonomous Driving
A Vision of Safety
While the BMW i4 eDrive35 offers an exceptional driving experience, it also prioritizes safety. Its autonomous driving features provide an extra layer of security, helping you navigate the roads with confidence.
Conclusion
The BMW i4 eDrive35 stands as a testament to the innovative spirit of BMW, offering an affordable yet high-performance electric sedan that redefines the standards of luxury. With its remarkable efficiency, electrifying performance, and extensive range, it's a compelling choice for those seeking an eco-conscious and stylish vehicle. Embrace the future of mobility with the BMW i4 eDrive35, where efficiency meets exhilaration, and sustainability meets style.