BMW iX1 xDrive30 Price and Specs
Added to the EV Database on 05 November 2023
Share BMW iX1 xDrive30 in Social Media:
price (NEW) from:
59000,00
$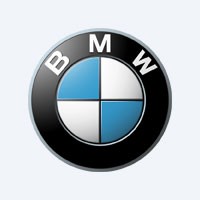 BMW iX1 xDrive30 Review ⚡
Technical Specifications, Price and Review on the new BMW iX1 xDrive30.
BMW iX1 xDrive30: A Compact Electric SUV
In the ever-evolving landscape of electric vehicles, BMW has once again asserted its dominance with the introduction of the BMW iX1 xDrive30. This compact electric SUV, unveiled in June 2022, represents a significant leap forward in electric mobility, combining cutting-edge technology with the legendary craftsmanship that BMW is known for.
Power and Performance
| | |
| --- | --- |
| manufactured in | Germany |
| new from ($) | 59000 |
| range (km) | 440 |
| max. speed | 180 |
| sales start | 2022 |
| 0 to100 km/h | 5.6 |
| power (h.p.) | 313 |
| battery (kWh) | 64.7 |
| car type | SUV / 5 doors |
| drive type | AWD |
At the heart of the BMW iX1 xDrive30 lies a powerful dual-motor all-wheel-drive (AWD) powertrain, producing a formidable 313 horsepower and an impressive 494 Nm of torque. This level of performance is a testament to BMW's unwavering commitment to delivering driving exhilaration, even in the electric vehicle segment.
With a 64.7-kWh battery pack onboard, the iX1 xDrive30 boasts an outstanding 440 km WLTP range when fully charged. This range figure not only ensures that you can embark on extended journeys with confidence but also aligns perfectly with the demands of modern urban living. Say goodbye to range anxiety as you enjoy the freedom of electric driving.
Pricing and Availability
The BMW iX1 xDrive30 was officially launched in November 2022, and it's already making waves in the market. Starting at a competitive €55,000 in Europe, this small fully-electric SUV offers an exceptional value proposition for those seeking the perfect blend of performance, luxury, and sustainability.
One of the standout features of the iX1 xDrive30 is that BMW will manufacture all powertrain versions of this vehicle on the same production line. Whether you opt for the battery-electric version, a plug-in hybrid, mild hybrid, or even the traditional internal combustion engine (ICE) variant, they are all built with precision and expertise at BMW's Regensburg plant in Germany.
Unleashing the Power
Engine Power: 313 HP (230 kW)
Torque: 494 Nm
Max. Speed: 180 km/h
0-100 km/h: 5.6 seconds
Number of Engines: Dual Motor
Driving System: AWD
Engine Type: Permanent Magnet Synchronous Motor
Electrifying the Drive
Battery: 64.7 kWh
Range: 440 km (273 miles)
DC Charge Rate: 130 kW
AC Charge Rate: 11 kW
DC Charge Time: 29 minutes
AC Charge Time: 6.5 hours
Avg. Consumption: 16.8 kWh/100km
Dimensions and More
Weight: 2085 kg
Length: 4500 mm
Width: 1845 mm
Height: 1616 mm
Luggage Volume: 490 liters
Extra Features
Vehicle Type: Electric SUV
Year of Production: 2022
Autonomous Driving: BMW Personal CoPilot
Production Place: Germany
Safety: Ground Clearance: 170 mm; Drag Coefficient: 0.26 Cd
The Future of BMW iX1 xDrive30
With the BMW iX1 xDrive30, BMW is not just changing the game; they are redefining it. The convergence of electric, hybrid, and traditional powertrains on a single production line is a testament to BMW's commitment to innovation and sustainability. The iX1 xDrive30 is more than just a car; it's a glimpse into the future of mobility.
So, whether you're a performance enthusiast, an eco-conscious driver, or someone who simply appreciates the finer things in life, the BMW iX1 xDrive30 has something extraordinary to offer. Experience the future of driving today, and embrace the electrified revolution with BMW.