BMW i3 Sedan Price and Specs
Added to the EV Database on 05 November 2023
Share BMW i3 Sedan in Social Media:
price (NEW) from:
54990,00
$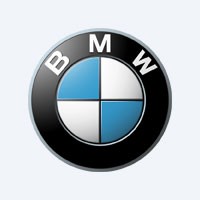 Technical Specifications, Price and Review on the new BMW i3 Sedan.
BMW i3 Sedan: Electrifying Efficiency and Innovative Features
In the ever-evolving landscape of electric vehicles (EVs), the BMW i3 Sedan stands out as a shining beacon of innovation and efficiency. This fully-electric marvel is not just an alternative to traditional combustion-engine cars; it's a glimpse into the future of sustainable mobility. In this review we delve deep into the intricacies of the BMW i3 Sedan, exploring its cutting-edge features, remarkable efficiency, and what sets it apart in the world of electric vehicles.
A Glimpse into the Future: BMW i3 Sedan Overview
| | |
| --- | --- |
| manufactured in | Germany |
| new from ($) | 54990 |
| range (km) | 526 |
| max. speed | 180 |
| sales start | 2022 |
| 0 to100 km/h | 6.2 |
| power (h.p.) | 285 |
| battery (kWh) | 66.1 |
| car type | sedan |
| drive type | RWD |
Electrifying Efficiency
At the heart of the BMW i3 Sedan lies its remarkable efficiency, with an energy consumption rate of just 14.3 kWh per 100 kilometers. This is a testament to BMW's commitment to sustainability, as it not only reduces carbon emissions but also significantly lowers operational costs for the owner. This level of efficiency is achieved through a combination of advanced engineering, aerodynamics, and cutting-edge technology.
Power and Speed
The BMW i3 Sedan is no slouch in the performance department either. It boasts an impressive 285 horsepower (209 kW) electric motor that delivers instant torque of 400 Nm, propelling the car from 0 to 100 km/h in just 6.2 seconds. The top speed of 180 km/h ensures that the i3 Sedan provides an exhilarating driving experience while maintaining its eco-friendly credentials.
Battery and Charging
Central to the i3 Sedan's efficiency is its 66.1-kWh battery pack, which not only provides ample power for the electric motor but also offers an impressive range of 526 kilometers (326 miles) on a single charge. Charging the i3 Sedan is a breeze, thanks to its DC charge rate of 95 kW, allowing you to get back on the road in as little as 35 minutes. For home charging, the AC charge rate of 11 kW means you can fully charge the vehicle in 6 hours, making it convenient for daily use.
Unveiling the Inner Workings: BMW i3 Sedan Specifications
Single Motor for Responsive Performance
The i3 Sedan features a single permanent magnet synchronous motor, a design choice that optimizes power delivery and efficiency. This motor, combined with rear-wheel drive (RWD), provides a driving experience that's both thrilling and responsive.
Autonomous Driving and Production
BMW's commitment to innovation extends beyond the i3 Sedan's powertrain. The vehicle showcases autonomous driving capabilities, adding an extra layer of safety and convenience to your journeys. Moreover, the BMW i3 Sedan is proudly manufactured in Shenyang, China, through the BMW Brilliance Auto joint venture, ensuring the highest quality standards and contributing to local economies.
Safety and Miscellaneous Features
When it comes to safety, the BMW i3 Sedan leaves no stone unturned. With advanced safety systems, it provides peace of mind for both driver and passengers. Additionally, this electric sedan comes equipped with a spacious 410-liter luggage volume, making it a practical choice for daily use.
Embracing the Future: BMW i3 Sedan in 2022
As of 2022, the BMW i3 Sedan continues to be a trailblazer in the world of electric vehicles. Its forward-thinking design, impressive range, and commitment to sustainability make it a compelling choice for those looking to embrace the future of mobility.
In conclusion, the BMW i3 Sedan is not just a car; it's a statement of progress and a testament to BMW's dedication to a sustainable and exciting automotive future. With its electrifying efficiency, powerful performance, and advanced features, it's a vehicle that sets the standard for what an electric sedan can achieve.