BMW iX M60 Price and Specs
Added to the EV Database on 05 November 2023
Share BMW iX M60 in Social Media:
price (NEW) from:
95000,00
$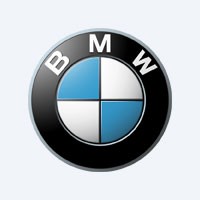 Technical Specifications, Price and Review on the new BMW iX M60.
Exploring the BMW iX M60: A Detailed Review
We're here to discuss the BMW iX M60, an electric vehicle that stands out in the luxury automobile segment. This article provides a thorough examination of the iX M60, covering its design, performance, technology, and environmental impact. Our aim is to offer a complete overview that informs and engages your interest in this remarkable vehicle.
Design and Appearance
| | |
| --- | --- |
| manufactured in | Germany |
| new from ($) | 95000 |
| range (km) | 575 |
| max. speed | 250 |
| sales start | 2022 |
| 0 to100 km/h | 3.8 |
| power (h.p.) | 516 |
| battery (kWh) | 105.2 |
| car type | SUV / 5 doors |
| drive type | AWD |
The BMW iX M60 presents a futuristic and eye-catching design that sets it apart from other electric vehicles. Its sleek, aerodynamic shape not only looks stunning but also enhances its range and efficiency. This design showcases BMW's dedication to pushing the boundaries of automotive aesthetics.
Exterior
The vehicle's exterior combines elegance with athleticism. Its unique kidney grille, reimagined for the electric era, serves as an air intake for cooling. The aerodynamic body panels reduce drag, boosting the car's overall efficiency.
Interior
Inside the cabin, you'll find a luxurious and innovative environment. Sustainable materials like natural wood and recycled plastics reflect BMW's commitment to eco-friendliness. The spacious interior ensures both driver and passengers enjoy comfort, while the panoramic sunroof adds an open and airy atmosphere.
Performance and Power
Beneath the hood, the BMW iX M60 packs a punch in terms of performance. With dual electric motors powering each axle, this electric SUV delivers an impressive 516 horsepower and 610 lb-ft of torque. This results in a lightning-quick 0-60 mph acceleration time of just 3.8 seconds, putting it in the league of high-performance sports cars.
Electric Range
One of the iX M60's standout features is its remarkable electric range. Thanks to its large battery pack, it can travel up to 575 km (357 miles) on a single charge, making it an ideal choice for long journeys. Whether you're navigating the city or embarking on a cross-country trip, the iX M60 has the range to get you there.
Charging Technology
Charging the BMW iX M60 is both convenient and efficient. It supports both AC and DC fast charging, with DC fast charging providing up to 90 miles of range in just 10 minutes. Additionally, the BMW Charging app lets you locate nearby charging stations and monitor your charging progress from your smartphone.
Advanced Technology
BMW has always been a leader in automotive technology, and the iX M60 is no exception. It boasts a cutting-edge infotainment system with a sizable 14.9-inch touchscreen display. This user-friendly interface offers easy access to navigation, entertainment, and vehicle settings.
Autonomous Driving
The iX M60 introduces advanced driver-assistance systems, offering a taste of the future of autonomous driving. Features like adaptive cruise control, lane-keeping assist, and traffic jam assist make driving safer and more convenient.
Environmental Responsibility
In a world where environmental sustainability is crucial, the BMW iX M60 shines as an eco-conscious option. It's manufactured using renewable energy sources and minimizes carbon emissions during production. Moreover, its long electric range reduces the frequency of charging, lowering its overall carbon footprint.
Conclusion
To sum it up, the BMW iX M60 is an outstanding addition to the electric vehicle market. Its captivating design, impressive performance, cutting-edge technology, and eco-friendly approach make it a compelling choice for luxury electric SUV enthusiasts. By combining luxury with sustainability, the iX M60 sets new standards in electric mobility, offering an exceptional driving experience without compromise.
Embrace the future of driving today by making the BMW iX M60 a part of your life. It's not just a car; it's a statement of sophistication and environmental responsibility. Take the wheel of the BMW iX M60 and experience the future of driving firsthand.