BYD Seal U Price and Specs
Added to the EV Database on 02 November 2023
Share BYD Seal U in Social Media:
price (NEW) from:
53000,00
$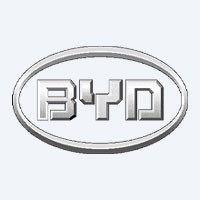 Technical Specifications, Price and Review on the new BYD Seal U.
BYD Seal U: The Electrifying Family SUV
The BYD Seal U is a forward-looking electric SUV with a starting price of $53,000, bringing electric vehicle (EV) technology into the realm of practical, family-friendly transport. Built in China and poised for release in the UK in early 2024, it is a part of BYD's expansion in the electric car market.
Technical Specifications and Performance
The Seal U's powertrain includes an 87 kWh battery, providing a range of up to 500 km, which is competitive in the current market of electric SUVs.
| | |
| --- | --- |
| manufactured in | China |
| new from ($) | 53000 |
| range (km) | 500 |
| max. speed | 175 |
| sales start | 2023 |
| 0 to100 km/h | 9.6 |
| power (h.p.) | 218 |
| battery (kWh) | 87 |
| car type | SUV / 5 doors |
| drive type | FWD |
While its acceleration isn't the quickest, taking 9.6 seconds to reach 100 km/h, it should be ample for the car's intended use as a family vehicle. The maximum speed of 175 km/h aligns with the capabilities required for typical driving scenarios.
Battery and Charging
BYD, as a battery manufacturer, boasts its own blade battery technology which is touted for its safety and density. Two battery options, 71 kWh and 87 kWh, cater to different needs and budgets, offering ranges of approximately 261 miles and 311 miles respectively. Charging is notably efficient, taking just under half an hour to reach from 30 to 80 percent, making it practical for those with access to fast charging infrastructure.
Design and Technology
Mirroring the style of its sibling, the Seal saloon, the Seal U carries a design language that is modern and appealing. The interior is equally impressive, featuring a 15.6-inch rotational touchscreen that's becoming a must-have in contemporary EVs. The inclusion of vehicle-to-load (V2L) functionality and a heat pump demonstrates BYD's commitment to providing value-added features that consumers are starting to expect in EVs.
Potential Plug-in Hybrid Variant
Interestingly, the Seal U is expected to offer a plug-in hybrid electric vehicle (PHEV) version, a move that could expand its appeal to a market segment that is not yet ready to fully commit to a battery electric vehicle but is keen on reducing emissions. The PHEV system may include a 1.5-liter engine paired with an electric motor, and an 18.3 kWh battery providing an electric-only range sufficient for many daily commutes.
Competition and Market Positioning
The BYD Seal U is set to compete with popular models like the Volkswagen ID.4 and potentially the Ford Explorer in the UK. It is positioned as a versatile SUV that can serve as both a practical family vehicle and a company car, thanks to its potential tax benefits.
BYD's Expansion and Impact
The introduction of the Seal U to the UK is part of BYD's strategy to establish a stronger presence in international markets. It underscores the company's intent to leverage its prowess in battery technology to offer a portfolio of EVs that cater to various segments, from the more affordable Dolphin model to the Seal saloon.
Conclusion: BYD Seal U's Proposition
The BYD Seal U appears to be a well-thought-out addition to the burgeoning electric SUV market, offering a blend of technology, practicality, and performance. With competitive range figures, charging times, and tech features, it aims to meet the needs of families and businesses alike.
About the Manufacturer: BYD Auto
BYD Auto is a Chinese company at the forefront of EV technology and innovation. With a strong foundation in battery production, BYD has capitalized on the global shift towards electric mobility, creating a range of electric vehicles that not only appeal to the environmentally conscious but also to those looking for technologically advanced and practical transportation solutions. As BYD continues to expand its EV lineup, the company is set to play a pivotal role in the automotive industry's electric future.