Cadillac Lyriq AWD Price and Specs
Added to the EV Database on 06 November 2023
Share Cadillac Lyriq AWD in Social Media:
price (NEW) from:
62090,00
$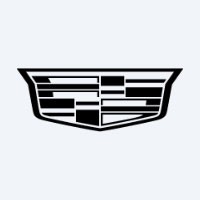 Cadillac Lyriq AWD Review ⚡
Technical Specifications, Price and Review on the new Cadillac Lyriq AWD.
The Cadillac Lyriq: A New Era of Luxury Electric Vehicles
In the world of luxury electric vehicles, the Cadillac Lyriq stands as a remarkable achievement. This vehicle sets a fresh standard for sophistication, performance, and sustainability, without peer in its category. This article will explore the Cadillac Lyriq in detail, highlighting its key features, design philosophy, and driving experience.
Introducing the Cadillac Lyriq
| | |
| --- | --- |
| manufactured in | USA |
| new from ($) | 62090 |
| range (km) | 418 |
| max. speed | 200 |
| sales start | 2023 |
| 0 to100 km/h | 4.6 |
| power (h.p.) | 500 |
| battery (kWh) | 102 |
| car type | SUV / 5 doors |
| drive type | AWD |
The Cadillac Lyriq is not just a vehicle; it represents Cadillac's commitment to the future. Its elegant design, cutting-edge technology, and eco-friendly credentials make it a standout in the electric vehicle (EV) market. Let's uncover what makes the Lyriq a significant player in luxury EVs.
Striking Design
At first sight, the Cadillac Lyriq captivates with its stunning design. Its bold lines and distinctive LED lighting leave a lasting impression, showcasing Cadillac's dedication to pushing automotive design boundaries.
Advanced Electric Power
Under the hood, the Lyriq boasts an advanced electric powertrain that combines high performance with efficiency. A robust battery system and dual electric motors deliver thrilling acceleration while maintaining an impressive range, offering both speed and sustainability.
Cutting-Edge Technology
Inside the Lyriq's cabin, a 33-inch LED curved display integrates infotainment, navigation, and vehicle control seamlessly. Cadillac's Super Cruise technology simplifies long drives, offering hands-free highway driving for an enhanced experience.
Sustainable Luxury
Sustainability is at the core of the Lyriq's design. The vehicle incorporates eco-friendly materials to minimize its environmental impact, including sustainable wood accents and recycled materials.
Safety First
Safety is a top priority for the Lyriq. Equipped with advanced safety features such as autonomous emergency braking, adaptive cruise control, and lane-keeping assist, the Lyriq ensures driver and passenger safety at all times.
Thrilling Performance
The Cadillac Lyriq offers a dynamic and refined driving experience, with agile handling, responsive steering, and a smooth ride. Its electric motors provide instant torque for exhilarating acceleration, making every drive memorable.
Easy Charging
Worried about charging an electric vehicle? The Cadillac Lyriq simplifies the process with convenient home-charging options and access to a vast network of public charging stations, eliminating range anxiety.
Conclusion
In conclusion, the Cadillac Lyriq marks a significant advancement in luxury electric vehicles. Its stunning design, advanced technology, sustainable materials, safety features, and thrilling performance make it a strong contender in the market. If you seek a stylish, eco-conscious vehicle with impressive capabilities, consider the Cadillac Lyriq.