Cadillac Celestiq Price and Specs
Added to the EV Database on 06 November 2023
Share Cadillac Celestiq in Social Media:
price (NEW) from:
300000,00
$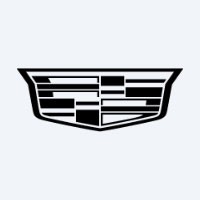 Cadillac Celestiq Review ⚡
Technical Specifications, Price and Review on the new Cadillac Celestiq.
The 2024 Cadillac Celestiq: A New Epoch in Luxury Electric Motoring
In the sphere of automotive progress, Cadillac has long been synonymous with the upper echelon of luxury and technological advancements. The 2024 Cadillac Celestiq represents a continuation of this enduring legacy, bringing to the forefront an electric vehicle (EV) that redefines the concept of high-end electric mobility.
American Ingenuity and Luxe Electric Motoring Combined
| | |
| --- | --- |
| manufactured in | USA |
| new from ($) | 300000 |
| range (km) | 483 |
| max. speed | 270 |
| sales start | 2024 |
| 0 to100 km/h | 3.8 |
| power (h.p.) | 600 |
| battery (kWh) | 111 |
| car type | liftback |
| drive type | AWD |
Crafted on American soil, the Celestiq emerges with a starting price point set above $300,000, embodying the spirit of luxury and exclusivity. With a prodigious range that promises to eclipse 483 kilometers, a breathtaking top speed of 270 km/h, and a rapid 0 to 100 km/h sprint time of just 3.8 seconds, this vehicle isn't just about luxury—it's about performance that pushes the boundaries of electric sedans.
A Vision of Elegance and Aerodynamic Efficiency
The 2024 Cadillac Celestiq's silhouette is a magnet for onlookers, showcasing Cadillac's signature design language. It is not just a visual treat but a showcase of functional design, with its aerodynamic profile that assists in achieving its impressive performance metrics. Every curve and line on the Celestiq's bodywork is meticulously crafted to harmonize luxury and aerodynamic functionality.
An Interior That Epitomizes Luxury and Space
Step inside the cabin of the Celestiq, and you are greeted with an ambiance that is both opulent and inviting. The interior is a sanctuary of high-end materials, such as hand-stitched leather and authentic wood trims, artfully arranged to create a lavish and roomy environment for all occupants.
Electrifying Thrills with State-of-the-Art Electric Propulsion
The heart of the Celestiq's exhilarating performance is its futuristic electric powertrain. Equipped with a cutting-edge 111 kWh battery and dual electric motors, the Celestiq stands at the vanguard of EV technology, offering a blend of remarkable acceleration and a noteworthy driving range.
Adaptive Dynamics for a Ride of Supreme Comfort
The Celestiq's adaptive suspension is a testament to Cadillac's focus on passenger comfort. It is engineered to intuitively respond to varying terrains, ensuring a ride experience that is both serene and secure, irrespective of the road conditions.
The Pinnacle of In-Car Technology and Connectivity
The Cadillac User Experience (CUE) stands as the Celestiq's infotainment nucleus, boasting an interface that is both instinctive and state-of-the-art. It provides seamless smartphone integration, an array of entertainment options, and hands-free command features, keeping passengers connected in a way that is both effortless and safe.
Advanced Safety for Peace of Mind
The Celestiq's array of driver assistance technologies affirms Cadillac's dedication to safety. It is armed with features like adaptive cruise control and lane-keeping assist, offering a driving experience that is not just enjoyable but also reassuring.
Embracing Sustainability in Manufacturing
Cadillac's responsibility towards the environment is integral to the Celestiq's creation. The manufacturing of this luxurious electric sedan incorporates sustainable practices, reflecting a commitment to eco-friendliness that extends well beyond the vehicle's zero-emission capabilities.
The Verdict: A Synthesis of Luxury, Performance, and Futuristic Technology
The 2024 Cadillac Celestiq transcends the typical expectations from an electric sedan, marking itself as a symbol of Cadillac's allegiance to opulence, dynamic performance, and forward-thinking technology. It doesn't just meet the standards set by the automotive domain; it elevates them, offering a driving experience that is as refined as it is innovative.
Cadillac's latest foray into the electric vehicle market with the Celestiq isn't merely a leap into a new category of luxury vehicles—it's an assertive stride into the future of high-end electric mobility. As we edge closer to its launch in 2024, the anticipation for the Celestiq continues to burgeon, promising to offer a motoring experience that is as distinguished as it is electrifying.