Changan SL03 Deep Blue Price and Specs
Added to the EV Database on 06 November 2023
Share Changan SL03 Deep Blue in Social Media:
price (NEW) from:
27770,00
$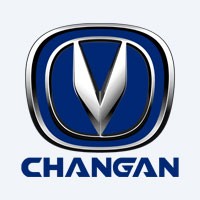 Changan SL03 Deep Blue Review ⚡
Technical Specifications, Price and Review on the new Changan SL03 Deep Blue.
Dominating the Electric Vehicle Market: Changan Deep Blue SL03
Introduction
We present the Changan Deep Blue SL03, an exceptional electric vehicle that is setting new standards in the industry. Our aim is to provide you with a detailed overview of this remarkable EV, highlighting its key features and advantages.
The Power of Changan SL03 Deep Blue
| | |
| --- | --- |
| manufactured in | China |
| new from ($) | 27770 |
| range (km) | 515 |
| max. speed | 170 |
| sales start | 2022 |
| 0 to100 km/h | 5.9 |
| power (h.p.) | 258 |
| battery (kWh) | 58.1 |
| car type | sedan |
| drive type | RWD |
Cutting-Edge Battery Technology
The Changan Deep Blue SL03 boasts cutting-edge lithium-ion battery technology that ensures impressive range and fast charging capabilities. With quick and efficient charging, you can spend more time on the road and less time waiting.
Stylish and Aerodynamic Design
This EV's sleek and aerodynamic design not only catches the eye but also enhances its performance. The Changan Deep Blue SL03's exterior design optimizes airflow, improving energy efficiency and extending its range.
Comfortable Interior
Step inside, and you'll find a spacious and comfortable interior that rivals traditional gas-powered vehicles. The ergonomic seat design ensures a pleasant journey, even on long trips. Additionally, the advanced climate control system maintains a perfect cabin temperature.
Impressive Performance
Instant Acceleration
The Changan Deep Blue SL03 offers impressive acceleration, thanks to its electric motor's instantaneous torque delivery. Whether you're merging onto a highway or navigating city streets, this EV provides a smooth and exhilarating ride.
Environmentally Friendly
With zero tailpipe emissions and reduced energy consumption, the Changan Deep Blue SL03 is an eco-friendly choice. It plays a vital role in reducing greenhouse gas emissions, contributing to a cleaner environment.
Smart Energy Management
Equipped with intelligent energy management systems, this EV optimizes power distribution for an extended range. Say goodbye to frequent recharges, as the Changan Deep Blue SL03 efficiently utilizes its energy resources.
Safety and Technology
Advanced Driver Assistance
Safety is a top priority, with the Changan Deep Blue SL03 featuring advanced driver assistance systems (ADAS). These include adaptive cruise control, lane-keeping assist, and automatic emergency braking, ensuring a secure driving experience.
Cutting-Edge Infotainment
Stay connected on the go with the Changan Deep Blue SL03's cutting-edge infotainment system. It offers a user-friendly interface, seamless smartphone integration, and voice-activated controls, enhancing your driving experience.
Conclusion
In conclusion, the Changan Deep Blue SL03 is a force to be reckoned with in the electric vehicle market. Its advanced technology, impressive performance, and commitment to sustainability make it a top choice for eco-conscious drivers. With a stylish design, spacious interior, and advanced safety features, the Changan Deep Blue SL03 offers a compelling option for your transportation needs.