Chery eQ1 Price and Specs
Added to the EV Database on 06 November 2023
Share Chery eQ1 in Social Media:
price (NEW) from:
11110,00
$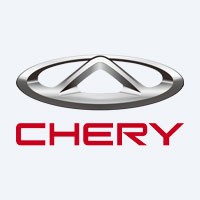 Technical Specifications, Price and Review on the new Chery eQ1.
Chery EQ1: An Outstanding Electric Vehicle
In the ever-evolving world of electric vehicles, the Chery EQ1 stands out as a remarkable choice that combines cutting-edge technology, sustainability, and affordability. Let's explore why the Chery EQ1 deserves the spotlight in electric mobility.
Introducing the Chery EQ1
| | |
| --- | --- |
| manufactured in | China |
| new from ($) | 11110 |
| range (km) | 301 |
| max. speed | 100 |
| sales start | 2022 |
| 0 to100 km/h | 19.4 |
| power (h.p.) | 41 |
| battery (kWh) | 28.86 |
| car type | hatchback / 3 doors |
| drive type | RWD |
The Chery EQ1 is not just another electric vehicle; it represents a significant shift in the automotive industry. Its sleek design, impressive features, and enticing price have already captured the attention of EV enthusiasts and eco-conscious consumers.
Key Features
1. Electric Powertrain
The Chery EQ1's electric powertrain offers outstanding efficiency and eco-friendliness. The electric motor delivers instant torque, ensuring a smooth and responsive driving experience. This results in zero tailpipe emissions, reducing your carbon footprint and contributing to a greener future.
2. Impressive Range of the Chery EQ1
One of the Chery EQ1's strengths lies in its impressive range. With its high-capacity battery, it can cover a substantial distance on a single charge, making it suitable for daily commutes and long road trips. Spend less time worrying about recharging and more time enjoying the journey.
3. Advanced Safety Features
Chery prioritizes safety, and the EQ1 exemplifies this commitment. Equipped with advanced safety features, including adaptive cruise control, lane-keeping assist, and autonomous emergency braking, it ensures a safe and secure driving experience.
4. Tech-Savvy Interior
Step into the Chery EQ1, and you'll find a modern and tech-savvy interior. The infotainment system seamlessly connects with your smartphone, allowing you to access your favorite apps while on the go. The ergonomic cabin design ensures maximum comfort for both the driver and passengers.
The Chery EQ1 in Action
Performance
The Chery EQ1 not only prioritizes sustainability but also delivers exceptional performance. Its electric motor provides instant acceleration, ensuring agility and responsiveness in city traffic. Precise steering and well-tuned suspension offer a smooth and enjoyable ride, whether you're navigating busy streets or cruising on the highway.
Efficiency
Efficiency is at the core of the Chery EQ1's design. Its regenerative braking system captures energy during deceleration and returns it to the battery, further extending its range. This eco-friendly approach minimizes energy waste and reduces electricity costs.
Shaping the Future of Mobility
Sustainability
In an era focused on sustainability, the Chery EQ1 leads the way. By choosing this electric vehicle, you actively contribute to reducing greenhouse gas emissions and preserving the environment. It's a small step towards a cleaner and greener future for our planet.
Affordability
Unlike some premium electric vehicles on the market, the Chery EQ1 offers affordability without compromising quality. Its competitive pricing makes electric mobility accessible to a wider range of consumers, making it a practical choice for those embracing sustainable transportation.
In Conclusion
The Chery EQ1 is more than just an electric vehicle; it represents a significant advancement. Its innovative technology, impressive range, advanced safety features, and affordability set it apart from the competition. As the world embraces a more sustainable future, the Chery EQ1 emerges as a symbol of responsible mobility. Make the switch to the Chery EQ1 and be part of the electric vehicle movement.
Elevate your driving experience, reduce your environmental impact, and embrace the future with the Chery EQ1. It's time to leave behind convention and step into the world of electric innovation. Drive change with the Chery EQ1.