Chevrolet Silverado EV RST Price and Specs
Added to the EV Database on 06 November 2023
Share Chevrolet Silverado EV RST in Social Media:
price (NEW) from:
105000,00
$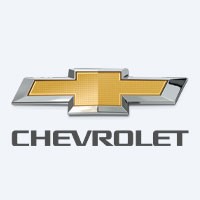 Chevrolet Silverado EV RST Review ⚡
Technical Specifications, Price and Review on the new Chevrolet Silverado EV RST.
Chevrolet Silverado EV: Leading the Charge in Electric Trucks
We'll explore the Chevrolet Silverado EV, a standout in the world of electric trucks. As the automotive industry undergoes a significant shift towards electrification, the Silverado EV emerges as a remarkable choice, combining the power and practicality of a traditional truck with environmentally conscious electric technology.
The Electric Truck Phenomenon
| | |
| --- | --- |
| manufactured in | USA |
| new from ($) | 105000 |
| range (km) | 664 |
| max. speed | 200 |
| sales start | 2022 |
| 0 to100 km/h | 4.5 |
| power (h.p.) | 664 |
| battery (kWh) | 200 |
| car type | pickup |
| drive type | AWD |
The Soaring Popularity of Electric Trucks
Electric trucks have gained substantial traction in recent years, driven by both environmental concerns and advancements in battery technology. With zero emissions and cost-efficient operation, electric trucks have become the preferred option for consumers and businesses alike.
Chevrolet Silverado EV: An Innovation in Trucking
Chevrolet, an established name in the automotive industry, introduces the Silverado EV as a testament to innovation and sustainability.
Power Unleashed
Electrifying Performance
The Silverado EV boasts a formidable electric powertrain that delivers impressive performance. Instant torque, remarkable towing capabilities, and rapid acceleration set this electric truck apart from the competition.
Unmatched Versatility
The Silverado EV offers exceptional flexibility, catering to various needs. Whether for off-road adventures, heavy-duty tasks, or daily commuting, this vehicle provides multiple configurations, including various bed lengths, cab options, and trim levels.
Charging Ahead
A Robust Charging Infrastructure
Chevrolet has invested significantly in expanding its charging network, ensuring convenient access to fast-charging stations for Silverado EV owners.
Cutting-Edge Battery Technology
The heart of the Silverado EV lies in its advanced battery technology. These batteries offer extended range while maintaining durability and reliability.
The Silverado EV Experience
Comfort and Technology
The Silverado EV interior combines spaciousness with cutting-edge technology. Premium materials, advanced infotainment systems, and state-of-the-art driver-assistance features enhance every journey.
Environmental Impact
By choosing the Silverado EV, you're not just opting for a high-performance truck; you're making a positive impact on the environment. With zero emissions, you contribute to a cleaner, healthier planet.
Conclusion
To conclude, the Chevrolet Silverado EV stands at the forefront of electric trucks. With its impressive performance, adaptability, and commitment to eco-friendliness, it's a top choice for consumers seeking a powerful, sustainable truck.