CHANGAN C385 Specs and Price ⚡ Electric Car
Share CHANGAN C385 in Social Media:
price (NEW) from:
49500,00
$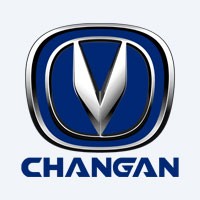 CHANGAN C385 description ⚡
Technical Specs, Price and Review on the new CHANGAN C385.
CHANGAN C385: A Smart and Powerful Electric Sedan
Introducing the CHANGAN C385, an impressive and technologically advanced electric sedan manufactured in China by CHANGAN Auto. This sedan combines smart features with powerful performance, offering an elevated driving experience for the modern era. With a focus on autonomous driving capabilities and innovative technology, the C385 stands as a flagship model in the realm of electric sedans. Let's delve into the features and specifications that make the CHANGAN C385 a standout choice.
Advanced "Smart" Functions
| | |
| --- | --- |
| manufactured in | China |
| new from ($) | 49500 |
| range (km) | 700 |
| max. speed | 180 |
| sales start | 2022 |
| 0 to100 km/h | 5.9 |
| power (h.p.) | 258 |
| battery (kWh) | 58.1 |
| car type | sedan |
| drive type | RWD |
The CHANGAN C385 sets itself apart with its array of "smart" functions, equipped with 27 different sensors to support level L4 autonomous driving. This advanced level allows the sedan to operate independently under specific conditions. To achieve this, the C385 utilizes the Qualcomm 8155 chip, along with its own computer systems, ensuring a seamless and safe autonomous driving experience.
Impressive Range and Rear-Wheel Drive
Operating solely on electricity, the CHANGAN C385 boasts an impressive range of 700 kilometers, making it a practical choice for long journeys. The sedan features a rear-wheel drive system, distinguishing it as a unique and notable attribute among its competitors. The combination of an electric motor exclusively on the rear axle and rear-wheel drive enhances the sedan's driving dynamics and performance.
Powerful Electric Motor and Efficiency
The CHANGAN C385 is powered by an impressive electric motor, generating 258 horsepower (190 kW) of impressive power. This robust motor allows the sedan to accelerate from 0 to 100 km/h in just 5.9 seconds, ensuring a thrilling and responsive driving experience. Despite its power, the C385 is efficient, consuming an average of 12.3 kWh per 100 kilometers.
Continued Innovation and Improvements
As a "new generation" sedan, the CHANGAN C385 showcases continued innovation and improvements. The sedan's adaptive control algorithm and recovery system have been refined to enhance overall performance. These upgrades, along with its advanced autonomous driving capabilities, set the C385 apart as a forward-thinking and cutting-edge electric sedan.
Sales Start and Technological Advancement
The CHANGAN C385 was introduced to the market in 2022, marking the beginning of a new era in electric sedan technology. With its advanced features, powerful motor, and focus on autonomous driving, the C385 sets the bar for technological advancement in the electric vehicle segment.
Conclusion
In conclusion, the CHANGAN C385 is a smart and powerful electric sedan that redefines the driving experience. With its impressive range, rear-wheel drive system, and advanced "smart" functions, the C385 stands as a notable choice among electric sedans. Embrace the future of autonomous driving and innovation with the CHANGAN C385, where technology, performance, and efficiency come together to create an extraordinary electric sedan.