Faraday Future FF 91 Specs and Price ⚡ Electric Car
Share Faraday Future FF 91 in Social Media:
price (NEW) from:
200000,00
$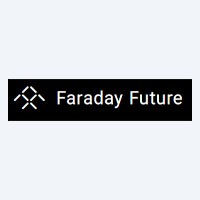 Faraday Future FF 91 description ⚡
Technical Specs, Price and Review on the new Faraday Future FF 91.
Faraday Future FF 91: Redefining Luxury Electric Driving
Introducing the Faraday Future FF 91, an exceptional and groundbreaking electric hatchback manufactured in the USA by Faraday Future (FF). As FF's first production model, the FF 91 enters the luxury electric car market, ready to challenge Tesla and other renowned brands with its impressive electric range, high power output, and advanced autonomous driving capabilities. Unveiled at the Consumer Electronics Show (CES) in 2017, the FF 91 represents a new era of electric cars, redefining the concept of luxury driving with cutting-edge technology and unparalleled performance. Let's explore the features and specifications that make the Faraday Future FF 91 a true game-changer.
Unmatched Electric Range and Power
| | |
| --- | --- |
| manufactured in | USA |
| new from ($) | 200000 |
| range (km) | 613 |
| max. speed | unknown |
| sales start | 2022 |
| 0 to100 km/h | 2.4 |
| power (h.p.) | 1050 |
| battery (kWh) | 130 |
| car type | hatchback / 5 doors |
| drive type | AWD |
The Faraday Future FF 91 sets itself apart with its remarkable electric range of 613 kilometers, ensuring extended journeys without compromise. Its powerful motor delivers an astounding 1050 horsepower (783 kW), propelling the FF 91 from 0 to 100 km/h in a mere 2.4 seconds, surpassing its competitors and solidifying its position as a top contender in the luxury electric car segment.
Advanced Autonomous Driving Capabilities
The FF 91 embraces the future of driving with advanced autonomous capabilities. Equipped with state-of-the-art technology, the FF 91 offers an unparalleled autonomous driving experience, ensuring safety, convenience, and an effortless journey for the driver and passengers.
Luxurious Design and Performance
Designed with luxury and performance in mind, the Faraday Future FF 91 boasts a sleek and captivating hatchback design with five doors, exuding sophistication and elegance. The all-wheel-drive system further enhances its driving dynamics, providing an exhilarating and responsive driving experience.
Sales Start and Technological Innovation
The FF 91 was introduced to the market in 2022, marking a significant milestone in electric vehicle technology. As an ambitious competitor in the luxury electric car market, the FF 91 showcases Faraday Future's commitment to innovation and excellence in electric mobility.
Conclusion
In conclusion, the Faraday Future FF 91 represents the pinnacle of luxury electric driving, combining unmatched electric range, impressive power, and advanced autonomous capabilities. As FF's first production model, the FF 91 aims to revolutionize the electric car market and challenge established brands with its cutting-edge technology and performance. Embrace the future of luxury electric driving with the Faraday Future FF 91, where innovation, power, and sophistication converge to create an extraordinary hatchback driving experience.