Changan Deepal S7 Specs and Price ⚡ Electric Car
Share Changan Deepal S7 in Social Media:
price (NEW) from:
33500,00
$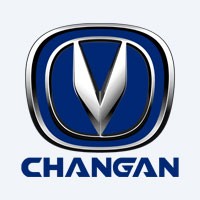 Changan Deepal S7 description ⚡
Technical Specs, Price and Review on the new Changan Deepal S7.
Changan Deepal S7: Pioneering the Future of Electric SUVs
In the dynamic realm of electric vehicles (EVs), the Changan Deepal S7 emerges as a beacon of innovation and excellence. This comprehensive review will take you on a thrilling journey through its technical specifications, pricing details, and the exceptional features that position the Deepal S7 as a formidable contender in the world of electric SUVs.
Technical Brilliance: Unveiling the Specifications
Let's embark on our exploration by delving into the technical specifications of the Changan Deepal S7, where cutting-edge technology meets impressive performance:
| | |
| --- | --- |
| manufactured in | China |
| new from ($) | 33500 |
| range (km) | 520 |
| max. speed | 180 |
| sales start | 2023 |
| 0 to100 km/h | 7.5 |
| power (h.p.) | 258 |
| battery (kWh) | 79.97 |
| car type | SUV / 5 doors |
| drive type | RWD |
Engineered in China: A Hub of Innovation
Manufactured in China, the Changan Deepal S7 proudly showcases China's prowess in electric vehicle manufacturing and technological advancement. It's a testament to the country's commitment to leading the charge in electric mobility.
Affordable Excellence ($33,500)
With a starting price of just $33,500, the Deepal S7 strikes an exquisite balance between affordability and top-tier performance. It opens the doors to an exceptional EV experience without breaking the bank.
Impressive Range (520 km)
The Deepal S7 redefines the boundaries of electric mobility with an impressive range of 520 kilometers on a single charge. Say farewell to range anxiety and embrace long-distance journeys with confidence.
Electrifying Speed (Max. 180 km/h)
This electric powerhouse doesn't compromise on performance. With a maximum speed of 180 kilometers per hour, it's ready to deliver an exhilarating driving experience, whether you're on highways or city streets.
2023: The Year of Debut
The Changan Deepal S7 made its grand entrance in 2023, marking a significant milestone in the world of electric SUVs. It's a testament to Changan Auto's commitment to pushing the boundaries of EV technology.
Swift Acceleration (0 to 100 km/h in 7.5 seconds)
Buckle up for a thrilling ride! The Deepal S7 accelerates from 0 to 100 kilometers per hour in just 7.5 seconds, delivering an impressive blend of power and agility.
A Robust Powerhouse (258 h.p.)
Under the hood, the Deepal S7 boasts a formidable 258 horsepower engine, ensuring that you'll experience exceptional performance every time you press the accelerator.
Cutting-Edge Battery Technology (79.97 kWh)
At the core of the Deepal S7 lies its state-of-the-art 79.97-kilowatt-hour battery pack, setting new standards for energy density and driving range in the EV segment.
SUV Elegance: Marrying Form and Function
With its SUV configuration and five doors, the Deepal S7 seamlessly blends aesthetic elegance with functional design, catering to those who appreciate both style and practicality.
Rear-Wheel Drive Mastery (RWD)
The Deepal S7 employs a Rear-Wheel Drive (RWD) system, enhancing its agility and aligning it with the performance profile of sportier vehicles.
The Deepal S7: A Revolution on Wheels
The Changan Deepal S7 isn't just another electric SUV; it's a pioneering vision of the future. Here's why it stands out in the fiercely competitive EV market:
Affordable Access to Excellence
With an enticing starting price, the Deepal S7 democratizes the world of electric SUVs, making high-quality electric mobility accessible to a wider audience.
Impressive Driving Range
The Deepal S7's remarkable range of 520 kilometers ensures that you can embark on longer journeys with confidence, knowing that you won't be tethered to charging stations.
Agile and Sporty
The inclusion of a Rear-Wheel Drive (RWD) system gives the Deepal S7 a sportier edge, making it surprisingly agile for its category.
Changan Auto's Commitment to Innovation
Beyond its remarkable features, the Deepal S7 embodies Changan Auto's unwavering commitment to innovation and setting new benchmarks in the electric vehicle industry.
Conclusion: A Glimpse into Tomorrow's Mobility
In conclusion, the Changan Deepal S7 is a testament to the future of electric mobility. With its impressive technical specifications, affordability, and a dedication to performance and innovation, it's more than just an SUV; it's a symbol of progress. Don't miss the opportunity to be part of the Changan Auto revolution – invest in the Deepal S7 and experience a new era of electric driving. It's a glimpse into tomorrow's mobility, where technology, elegance, and sustainability converge on the road, redefining the way we drive.