HiPhi Y Specs and Price ⚡ Electric Car
Share HiPhi Y in Social Media:
price (NEW) from:
63000,00
$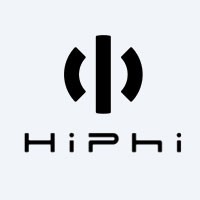 Technical Specs, Price and Review on the new HiPhi Y.
HiPhi Y: Redefining the Future of Electric SUVs
In the realm of electric vehicles (EVs), the HiPhi Y stands as a symbol of innovation and sophistication. This comprehensive review takes you on a journey through the technical specifications, pricing details, and the remarkable features that make the HiPhi Y a true standout in the world of electric SUVs.
Technical Prowess: Unveiling the Specifications
Let's commence our exploration by delving into the technical specifications of the HiPhi Y, where technology meets performance:
| | |
| --- | --- |
| manufactured in | China |
| new from ($) | 63000 |
| range (km) | 765 |
| max. speed | 190 |
| sales start | 2023 |
| 0 to100 km/h | 4.7 |
| power (h.p.) | 504 |
| battery (kWh) | 115 |
| car type | SUV / 5 doors |
| drive type | AWD |
Crafted in China: Where Innovation Flourishes
Manufactured in China, the HiPhi Y embodies the nation's prowess in electric vehicle manufacturing and technological advancement. It's a testament to China's commitment to leading the electric mobility revolution.
Affordable Luxury ($63,000)
With a starting price of $63,000, the HiPhi Y offers an enticing blend of luxury and cutting-edge technology, making it an attractive option for those seeking a premium EV experience without breaking the bank.
Impressive Range (765 km)
The HiPhi Y redefines the boundaries of electric mobility with a remarkable range of 765 kilometers on a single charge. Say goodbye to range anxiety and embrace extended journeys with confidence.
Electrifying Speed (Max. 190 km/h)
This electric marvel doesn't compromise on performance. With a top speed of 190 kilometers per hour, it's ready to deliver an exhilarating driving experience on both highways and city streets.
2023: The Year of Innovation
The HiPhi Y made its grand debut in 2023, capturing the spotlight at the iconic Goodwood Festival of Speed in Europe. It's a testament to HiPhi's commitment to pushing the boundaries of EV technology.
Instant Acceleration (0 to 100 km/h in 4.7 seconds)
Buckle up for an adrenaline-pumping ride! The HiPhi Y's acceleration is nothing short of impressive, going from 0 to 100 kilometers per hour in just 4.7 seconds.
A Powerhouse Unleashed (504 h.p.)
Under the hood, the HiPhi Y boasts a formidable 504 horsepower, ensuring that you'll experience remarkable performance every time you hit the accelerator.
Innovative Battery Technology (115 kWh)
The heart of the HiPhi Y is its cutting-edge 115-kilowatt-hour battery, setting new standards for energy density and driving range in the EV segment.
SUV Elegance: Combining Form and Function
With its SUV configuration and five doors, the HiPhi Y seamlessly combines aesthetic elegance with functional design, catering to those who appreciate both style and practicality.
All-Wheel Drive Dominance (AWD)
The HiPhi Y's all-wheel-drive system guarantees exceptional traction and control, whether you're navigating challenging terrain or enjoying a smooth urban drive.
The HiPhi Y: A Glimpse into the Future
The HiPhi Y isn't just another electric SUV; it's a vision of the future. Here's why it stands out in the competitive EV market:
Unique Design Elements
The HiPhi Y boasts design elements that set it apart from conventional vehicles. Its no-touch automatic doors open at the top, resembling bird wings. This futuristic touch adds an element of sophistication and convenience.
Robotic Infotainment
Elevating the in-cabin experience, the HiPhi Y features an arm-mounted robotic infotainment screen. This innovative addition enhances both driver and passenger interaction with the vehicle's technology, providing a truly immersive experience.
HiPhi's Commitment to Excellence
Beyond its remarkable features, the HiPhi Y symbolizes HiPhi's commitment to excellence and pushing the boundaries of what electric vehicles can offer. By creating innovative and efficient electric vehicles, HiPhi is contributing to a cleaner and more sustainable future.
Conclusion: A Glimpse into Tomorrow's Mobility
In conclusion, the HiPhi Y represents the future of electric mobility. With its impressive technical specifications, affordability, and a dedication to performance and innovation, it's more than just an SUV; it's a statement of progress. Don't miss the opportunity to be part of the HiPhi revolution – invest in the HiPhi Y and experience a new era of electric driving. It's a glimpse into tomorrow's mobility, where technology, elegance, and sustainability converge on the road.