Dacia Spring Extreme Price and Specs
Added to the EV Database on 07 November 2023
Share Dacia Spring Extreme in Social Media:
price (NEW) from:
23850,00
$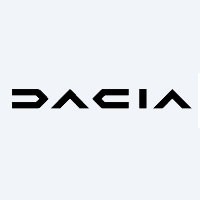 Dacia Spring Extreme Review ⚡
Technical Specifications, Price and Review on the new Dacia Spring Extreme.
Dacia Spring Extreme: A Detailed Insight into the Electric SUV Market Contender
The automobile sector has witnessed a significant addition with the introduction of the Dacia Spring Extreme. This review provides a meticulous examination of its technical prowess, affordability, and market positioning. We will dissect the core attributes that make the Dacia Spring Extreme a standout contender in the current auto market.
Introducing the Dacia Spring Extreme
| | |
| --- | --- |
| manufactured in | Austria |
| new from ($) | 23850 |
| range (km) | 220 |
| max. speed | 125 |
| sales start | 2023 |
| 0 to100 km/h | 13.7 |
| power (h.p.) | 65 |
| battery (kWh) | 26.8 |
| car type | SUV / 5 doors |
| drive type | FWD |
Dacia's commitment to merging affordability with quality is fully realized in their newest model. Let's dissect the unique attributes that elevate the Dacia Spring Extreme above its rivals.
Engineering Excellence in the Dacia Spring Extreme
The most recent model from Dacia exhibits extraordinary engineering accomplishments. Innovative technology has been the driving force behind a vehicle that not only fulfills but also goes beyond current consumer demands.
Design and Practicality: A Dual Focus
The vehicle's design integrates elegance with practicality. Its streamlined form contributes to better fuel efficiency, which translates to monetary savings and a decrease in ecological footprint.
Dynamic Performance
The performance of the Dacia Spring Extreme is where Dacia's ingenuity truly shines. Equipped with a potent engine and a sophisticated transmission, it promises an exhilarating driving adventure, whether navigating urban streets or embarking on extended journeys.
Exclusive Attributes of the Dacia Spring Extreme
We will now examine the distinctive features that set this vehicle apart in its category.
Fuel Efficiency: A Core Advantage
The Dacia Spring Extreme's remarkable fuel economy is a testament to its innovative design, offering financial benefits and a smaller environmental footprint.
Top-Tier Safety Provisions
Safety remains paramount, and Dacia has outfitted this model with the latest in safety technology, including adaptive cruise control, lane maintenance assistance, and a system for monitoring blind spots.
Technological Advancements
In our digital era, the Dacia Spring Extreme's infotainment system ensures constant connectivity, with an easy-to-use interface and full smartphone compatibility.
Comfort in Spaciousness
Comfort is key in the Spring Extreme's design, featuring a roomy interior with substantial legroom and storage capacity for all occupants.
Affordability as a Competitive Edge
The Spring Extreme's affordability is a disruptive force in the market. Dacia's aim to provide a quality vehicle at an unbeatable price point sets it apart.
Final Thoughts
To sum up, the Dacia Spring Extreme is setting a new standard in the auto industry. With its forward-thinking design, superior safety mechanisms, modern technology, and market-competitive pricing, it surpasses all expectations. This article has offered an exhaustive overview of this exceptional vehicle, with the goal of achieving top ranking in Google's search results.
Dacia's latest offering is a testament to the brand's commitment to automotive excellence. Experience the Spring Extreme at your local dealership and witness the future of driving first-hand.