Elaris Pio Specs and Price ⚡ Electric Car
Share Elaris Pio in Social Media:
price (NEW) from:
5200,00
$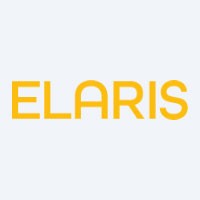 Technical Specs, Price and Review on the new Elaris Pio.
Elaris Pio: The Compact and Practical E-Mobility Marvel
Introducing the Elaris Pio, an exceptional hatchback designed and manufactured in China by ELARIS. This innovative car represents the epitome of practicality and e-mobility, redefining the concept of compact vehicles. With its smart design and efficient performance, the Elaris Pio seamlessly blends convenience with sustainability. Discover a new level of practicality and efficiency as we delve into the features and specifications that make the Pio a true marvel in the world of electric hatchbacks.
Compact Yet Spacious
| | |
| --- | --- |
| manufactured in | China |
| new from ($) | 5200 |
| range (km) | 255 |
| max. speed | 102 |
| sales start | 2021 |
| 0 to100 km/h | unknown |
| power (h.p.) | 49 |
| battery (kWh) | 36 |
| car type | hatchback / 3 doors |
| drive type | FWD |
The Elaris Pio may be small in size, but it offers an unexpectedly spacious interior. Designed for maximum practicality, this hatchback optimizes space without compromising on comfort. Like slipping on a comfortable sneaker, the Pio instantly makes you feel at home. Its compact dimensions make it the ideal companion for navigating city traffic and tight parking spaces.
Efficient and Practical E-Mobility
E-mobility has never been this practical. With a range of 255 kilometers, the Elaris Pio efficiently tackles your daily city commute with ease. Charging the Pio is a breeze, as it can be done conveniently at a normal household socket, providing enough electricity for a day's worth of city driving in just one hour. For those seeking a faster charge, it can also be charged at a wall box or charging station, ensuring you are always ready to hit the road.
Effortless Performance
Equipped with a 49 horsepower electric motor and a 36 kWh battery, the Elaris Pio offers an effortless and eco-friendly driving experience. Its maximum speed of 102 km/h is perfect for city cruising and urban adventures, making it an ideal choice for daily commuting.
Eco-Friendly Convenience
The Elaris Pio's low consumption contributes to its eco-friendly nature, making it an environmentally conscious choice for sustainable mobility. With its practical design and efficiency, this hatchback embraces the future of eco-friendly commuting.
Sales Start and Versatility
The Elaris Pio made its debut in 2021, marking the beginning of its journey as a practical and efficient hatchback. Its compact size and versatile performance make it a suitable option for various driving needs, from daily commutes to weekend explorations.
Conclusion
In conclusion, the Elaris Pio stands as a testament to practicality, efficiency, and eco-friendly e-mobility. With its compact size, spacious interior, and effortless performance, the Pio is an innovative solution for modern urban living. Embrace the convenience of sustainable driving with the Elaris Pio, where practicality and e-mobility unite to redefine your daily commuting experience.