ElectraMeccanica SOLO CARGO Price and Specs
Added to the EV Database on 02 November 2022
Share ElectraMeccanica SOLO CARGO
price (NEW) from:
18500
$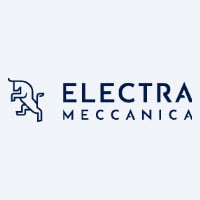 ElectraMeccanica SOLO CARGO Review ⚡
Technical Specifications, Price and Review on the new ElectraMeccanica SOLO CARGO.
| | |
| --- | --- |
| manufactured in | USA |
| new from ($) | 18500 |
| range (km) | 160 |
| max. speed | 129 |
| sales start | 2022 |
| 0 to100 km/h | 10.0 |
| power (h.p.) | 56 |
| battery (kWh) | 17.4 |
| car type | three-wheel |
| drive type | RWD |
ElectraMeccanica SOLO CARGO: Redefining Compact and Eco-Friendly Mobility
The ElectraMeccanica SOLO CARGO is a cutting-edge electric vehicle that stands out with its unique design and compact form. Manufactured in the USA by ElectraMeccanica, this electric car is tailored for urban commuting, offering an eco-friendly and efficient transportation solution. In this article, we will delve into the captivating description and specifications of the ElectraMeccanica SOLO CARGO, revealing its innovative features and practicality.
ElectraMeccanica SOLO CARGO Specs

: A One-Seater Electric Marvel
The ElectraMeccanica SOLO CARGO features a rear-wheel drive configuration and is distinguished by its non-standard three-wheel design.
It is engineered with a single seat intended solely for the driver, making it incredibly compact and agile. In appearance, it appears much smaller than even the Smart car, and its low profile enhances its maneuverability and efficiency.
Powerful Performance for Urban Commutes
Despite its compact size, the ElectraMeccanica SOLO CARGO delivers a notable performance. The electric motor, situated in the rear compartment, generates an output of 56 horsepower (h.p.) (61.1 kW) and a torque of 190 Nm, ensuring responsive acceleration and smooth driving in urban environments.
Impressive Range and Rapid Charging
The SOLO CARGO is equipped with a 17.4 kWh battery pack, providing a power reserve of up to 160 kilometers on a single charge. This range is specifically tailored for daily commuting needs, making it an ideal choice for solo travel in urban settings.
Charging the ElectraMeccanica SOLO CARGO is swift and convenient. It can be charged from a regular network in just 3 hours, allowing for easy overnight charging and efficient usage during the day.
Innovative Eco-Friendly Mobility
The ElectraMeccanica SOLO CARGO epitomizes eco-friendly mobility, offering an efficient and sustainable solution for solo urban commuting. As an all-electric vehicle, it produces zero tailpipe emissions, contributing to cleaner air and a greener environment.
Conclusion
In conclusion, the ElectraMeccanica SOLO CARGO represents a bold step towards compact and eco-conscious urban transportation. Its unique three-wheel design, single-driver seat, and agile performance set it apart as a futuristic and practical choice for solo commuting.
ElectraMeccanica's commitment to innovative design and sustainable mobility positions the SOLO CARGO as a frontrunner in the realm of electric vehicles. As the world seeks more efficient and eco-friendly transportation solutions, the ElectraMeccanica SOLO CARGO emerges as a pioneering marvel, reshaping the way we envision urban mobility.
For drivers seeking an eco-friendly and nimble ride for their daily commutes, the ElectraMeccanica SOLO CARGO offers a compelling and efficient electric vehicle that makes a positive impact on both the environment and urban mobility.
---