FAW Besturn NAT Price and Specs
Added to the EV Database on 23 November 2022
Share FAW Besturn NAT in Social Media:
price (NEW) from:
24400,00
$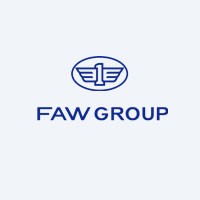 Technical Specifications, Price and Review on the new FAW Besturn NAT.
FAW Besturn NAT: The Next-Generation Electric Minivan Redefining Convenience and Efficiency
Unveiling the FAW Besturn NAT: A Leap Towards Electrified Minivans
Introduction: Introducing the FAW Besturn NAT
Get ready to embrace a new era of electrified minivans with the FAW Besturn NAT. Manufactured in China by the esteemed FAW GROUP, the Besturn NAT is designed to elevate the minivan experience with its impressive performance, advanced features, and sustainable technology.
FAW Besturn NAT Specs: Power and Efficiency
| | |
| --- | --- |
| manufactured in | China |
| new from ($) | 24400 |
| range (km) | 419 |
| max. speed | 130 |
| sales start | 2021 |
| 0 to100 km/h | 10.8 |
| power (h.p.) | 135 |
| battery (kWh) | 55 |
| car type | minivan |
| drive type | FWD |
Under the hood, the Besturn NAT boasts an electric motor on the front axle, delivering a remarkable power of 136 horsepower and 260 Nm of torque. The electric motor is complemented by a lithium-iron-phosphate traction battery with a capacity of 55 kWh, providing an impressive range of 419 kilometers on a single charge. With a top speed of 130 km/h, the NAT guarantees a smooth and efficient ride, perfect for urban commuting and family adventures.
Fast Charging and Battery Swapping: Pioneering Convenience
The Besturn NAT brings unparalleled convenience to electric driving. Charging the battery at 80% using the fast terminal takes a mere half an hour, ensuring minimal downtime and maximizing your time on the road. Additionally, the NAT is equipped with a revolutionary feature—an option to quickly swap a discharged battery with a fully charged one, a process that takes only three minutes. This innovative approach to battery swapping sets the NAT apart from its peers and enhances the overall driving experience.
Sustainable Growth: FAW Leading the Electric Vehicle Revolution
As one of the official FAW dealers opens pre-orders for the Besturn NAT, FAW GROUP continues to drive sustainable growth in the electric vehicle segment. The increasing share of global sales of passenger electric vehicles in China—from 26% in 2015 to an impressive 60% in the first half of 2022—clearly reflects China's commitment to fostering a greener and cleaner future.
Sales Start and Beyond: A Bright Future Ahead
The Besturn NAT hit the market in 2021, creating a buzz among automotive enthusiasts with its innovative features and remarkable efficiency. As more drivers embrace electric mobility, the NAT stands as a testament to FAW's dedication to delivering cutting-edge electric vehicles that cater to modern lifestyles.
Conclusion: FAW Besturn NAT—Embracing Electrified Minivan Excellence
In conclusion, the FAW Besturn NAT marks a significant milestone in the evolution of electric minivans, offering a harmonious blend of power, efficiency, and pioneering convenience. With its impressive range, fast charging capabilities, and unique battery swapping feature, the NAT redefines what it means to drive an electric minivan. As FAW GROUP continues to spearhead the electric vehicle revolution, the Besturn NAT emerges as a true game-changer, setting new benchmarks for sustainable and convenient urban mobility.