FIAT 500e Specs and Price ⚡ Electric Car
Share FIAT 500e in Social Media:
price (NEW) from:
31800,00
$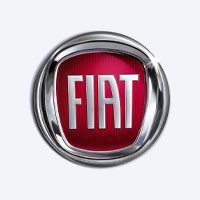 Technical Specs, Price and Review on the new FIAT 500e.
Fiat 500e: An Electrifying Urban Hatchback
The Fiat 500e is an electric version of the popular Fiat 500 hatchback, designed to offer a sustainable and eco-friendly driving experience. Retaining the charming and iconic design of its fuel-powered counterpart, the 500e subtly integrates electric technology while emphasizing its "urban" character.
Sustainable Design with Subtle Differences
The Fiat 500e maintains the overall design aesthetics of the traditional Fiat 500, with a few minor modifications to differentiate it as an electric vehicle.
| | |
| --- | --- |
| manufactured in | Italy |
| new from ($) | 31800 |
| range (km) | 139 |
| max. speed | 141 |
| sales start | 2016 |
| 0 to100 km/h | 9.1 |
| power (h.p.) | 111 |
| battery (kWh) | 24 |
| car type | hatchback / 3 doors |
| drive type | FWD |
These changes include a slightly modified air intake grille, which doesn't feature the traditional "smile" design found in the fuel version, and a wider spoiler at the rear. These subtle details are intended to highlight the car's eco-friendliness without drastically altering its timeless appeal.
Electric Performance and Efficiency
Under the hood, the Fiat 500e houses an electric powertrain that delivers an efficient and smooth driving experience. The electric hatchback is powered by a 24 kWh battery, providing a range of approximately 139 kilometers on a single charge. With 111 horsepower, the 500e offers adequate power for city driving and reaches a top speed of 141 km/h.
Modern Interior with Electric-Specific Features
Inside the Fiat 500e, the driver is greeted with a digital dashboard featuring a 7-inch LCD display. This display provides essential information relevant to electric vehicle operation, such as range, energy consumption, and battery charge status. The instrument cluster is integrated with an updated Uconnect infotainment system, allowing easy control of climate settings, audio functions, and navigation.
The Perfect Urban Companion
Designed with urban living in mind, the Fiat 500e is an ideal choice for city dwellers seeking an environmentally conscious and practical vehicle. Its compact size, front-wheel-drive configuration, and electric powertrain make it agile and suitable for navigating through congested city streets and tight parking spaces.
Preserving the Fiat 500 Legacy
While embracing electric technology, the Fiat 500e remains true to the heritage of the beloved Fiat 500, offering drivers a blend of classic charm and sustainable mobility.
The Fiat 500e: A Stylish and Eco-Friendly Hatchback for Modern Urban Life.