FIAT 500e 3+1 Specs and Price ⚡ Electric Car
Share FIAT 500e 3+1 in Social Media:
price (NEW) from:
33470,00
$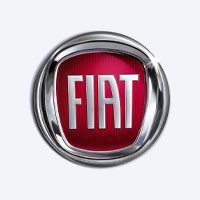 FIAT 500e 3+1 description ⚡
Technical Specs, Price and Review on the new FIAT 500e 3+1.
Fiat 500e 3+1: Reviving the Icon with Electric Power
The Fiat 500e 3+1 is a modern and eco-friendly hatchback that pays homage to the iconic Fiat 500, bringing positivity, energy, and creativity to the lineup. This electric car is designed to meet the needs and habits of modern urban dwellers, particularly those covering shorter daily distances of up to 50 kilometers.
FIAT 500e 3+1 Specs:

Stylish Design and Modern Solutions
The Fiat 500e 3+1 boasts a classic and retro-inspired design, reminiscent of the original Fiat 500 from 1957. However, it incorporates daring and technological solutions, ensuring a perfect blend of nostalgia and innovation. 
| | |
| --- | --- |
| manufactured in | Italy |
| new from ($) | 33470 |
| range (km) | 235 |
| max. speed | 150 |
| sales start | 2021 |
| 0 to100 km/h | 9 |
| power (h.p.) | 118 |
| battery (kWh) | 42 |
| car type | hatchback / 3 doors |
| drive type | FWD |
The exterior features a 3-door layout, which exudes the charm of the last century, while the interior is designed with a fresh and modern approach.
Electric Power and Environmentally Friendly
Under the stylish shell, the Fiat 500e 3+1 houses an electric powertrain, making it an environmentally friendly choice for city dwellers. The electric car is powered by a 42 kWh battery, delivering a range of approximately 235 kilometers. With zero emissions, this hatchback is perfect for navigating through congested urban areas and prioritizing the environmental aspect.
A Car for Modern Urban Life
The Fiat 500e 3+1 is tailored to suit the needs of modern city residents. Its compact size and front-wheel-drive configuration make it agile and easy to maneuver through busy streets and tight parking spaces. The hatchback's electric powerplant provides smooth and quiet performance, contributing to a pleasant driving experience.
A New Chapter for the Iconic Fiat 500
As the successor to the legendary Fiat 500, the 500e 3+1 carries forward the legacy of its iconic predecessor. However, it embraces cutting-edge electric technology and modern design, catering to the demands of today's urban lifestyle. With its eco-friendly attributes and charming appeal, this hatchback continues to be a symbol of fun and practicality.
The Fiat 500e 3+1: Embrace the Future of Urban Mobility with Timeless Style.