HONDA e Specs and Price ⚡ Electric Car
Share HONDA e in Social Media:
price (NEW) from:
30000,00
$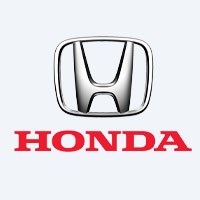 Technical Specs, Price and Review on the new HONDA e.
Honda e: The Modern Urban Electric Hatchback
The Honda e is an innovative and fully electric compact urban hatchback, representing Honda's first ground-up electric vehicle. Designed to provide environmentally friendly and efficient mobility, this car is equipped with cutting-edge technology and a range suitable for daily city driving. With a focus on high-tech features and mobile integration, the Honda e delivers a refreshing electric driving experience.
HONDA e Specs:

Efficient Electric Powertrain and Rear-Wheel Drive
Powering the Honda e is a 110 kW (150 hp) electric motor generating 300 Nm of torque.
| | |
| --- | --- |
| manufactured in | Japan |
| new from ($) | 30000 |
| range (km) | 200 |
| max. speed | 145 |
| sales start | 2020 |
| 0 to100 km/h | 9 |
| power (h.p.) | 152 |
| battery (kWh) | 35.5 |
| car type | hatchback / 5 doors |
| drive type | RWD |
This electric motor provides responsive performance and is combined with rear-wheel drive (RWD) for a dynamic driving experience. The car's electric transmission and innovative platform designed for electric vehicles ensure smooth and efficient power delivery.
35.5 kWh Battery Pack and Balanced Handling
The Honda e is equipped with a 35.5 kWh lithium-ion battery pack, which is liquid-cooled and located in the car's floor. This design not only provides a low center of gravity but also contributes to a balanced weight distribution of 50:50, enhancing the handling characteristics of this compact hatchback.
Practical Range for Urban Driving
With a range of approximately 200 kilometers, the Honda e is well-suited for daily use in urban environments. It offers the confidence to cover typical city commutes and errands without the need for frequent charging.
Innovative Technology and Mobile Integration
Honda e boasts high-tech equipment and seamless compatibility with mobile devices. The car's infotainment system is equipped with advanced features, providing intuitive control over various functions, including navigation, entertainment, and connectivity. Mobile gadgets can easily integrate with the car's system for a connected and personalized driving experience.
Pedestrian Protection System
To ensure safety, the Honda e comes standard with an acoustic pedestrian protection system. This system produces sounds at low speeds, alerting pedestrians to the presence of the electric vehicle for added safety in urban environments.
A Vision of Sustainable Urban Mobility
The Honda e represents Honda's vision of sustainable urban mobility, offering a perfect blend of eco-friendliness, advanced technology, and compact urban practicality.
The Honda e: Embrace the Future of Electrified Urban Driving.