HONDA Manufacturing Company
Electric Cars Producers Category in the EV database
---
Share the HONDA Company page in Social media: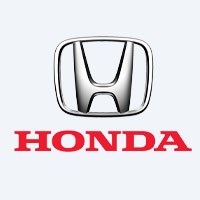 About HONDA Company
⚡ Electric Cars Manufacturing Company.
As one of the trailblazers in the electric vehicle (EV) domain, Honda emerges as a prominent manufacturer, acclaimed for its innovation, superior quality, and dedication to environmental protection. This composition offers an engaging journey through the exciting realm of Honda EV Manufacturing, delving into its origins, salient accomplishments, technological strides, and pivotal role in the worldwide transition to electric mobility.
Driving Change: Honda's Storied Legacy in Auto Production
Incepted by Soichiro Honda in 1948, Honda has etched an illustrious narrative in the automotive sector. The firm's unwavering dedication to superior quality, dependability, and cutting-edge design has led it to the apex of global automotive manufacturing, branding Honda as a globally trusted name.
Steering Towards Sustainability: Honda's Foray into EVs
Identifying the urgency of sustainable transit, Honda charted its course into the EV sector, to tackle escalating climate change concerns and reliance on fossil fuels. This strategic move is a testament to Honda's devotion to inventive thinking, environmental consciousness, and evolving consumer demands.
Revving Up Innovations: Showstopping Honda EV Models
Honda has unfurled an array of remarkable EV models, earning plaudits from critics and consumers alike. Iconic models like the Honda e and Honda Clarity Electric embody the company's commitment to crafting trendy, pragmatic, and eco-conscious vehicles that deliver a superior driving experience.
Shifting Gears to Green: Honda's Pledge to Sustainability
As a conscientious global corporate entity, sustainability serves as Honda's operational cornerstone. The company's endeavors to diminish greenhouse gas emissions, minimize ecological harm, and endorse renewable energy resonate with its green vision. Honda's EV production initiatives are critical in achieving these goals.
Accelerating Tech Innovation: Honda's EV Progress
Honda's relentless quest for technological enhancement has yielded significant innovations in EV technology. Cutting-edge battery systems, regenerative braking mechanisms, and smart power management frameworks developed by Honda have considerably boosted the performance, range, and efficiency of their EV fleet.
Engineering Excellence: The Honda EV Production Process
The manufacture of Honda EVs is a blend of advanced automation, meticulous engineering, and rigorous quality assurance. From procuring eco-friendly resources to the final assembly line, each stage is executed meticulously to ensure the produced EVs align with Honda's high standards of excellence.
Global Presence, Global Impact: Honda's EV Market Dominance
Honda boasts a formidable global footprint, with its EVs commanding respect in numerous markets across the globe. The strategic outreach to key geographies has facilitated Honda's engagement with a diverse customer base, bolstering the worldwide growth of the EV market.
Power in Unity: Honda's Collaborative Endeavors
Honda acknowledges the value of collaborations and alliances in fostering innovation and hastening EV adoption. The company actively liaises with industry frontrunners, governmental bodies, and academic institutions to pool knowledge, consolidate resources, and collectively spearhead a sustainable mobility future.
Fueled by Innovation: Honda's Future Prospects
Peering into the future, Honda is primed to significantly impact the trajectory of electric mobility. The company aims to enhance its EV technologies further, improve vehicle performance and range, and extend its charging infrastructure network. Honda is also fervently investigating new possibilities like hydrogen fuel cell technology and autonomous driving to retain its innovative edge.
Final Thoughts
To sum up, Honda EV Manufacturing Company has surfaced as a key player in the worldwide shift towards sustainable transportation. With a deep-rooted legacy in auto manufacturing, Honda has fearlessly embraced the complexities of the EV industry, birthing revolutionary and eco-friendly electric vehicles. Through its commitment to sustainability, pioneering technological advancements, and strategic alliances, Honda is continually laying down the roadmap for a more sustainable, greener future.
Driving into the Future: Honda's Contributions to Electric Mobility
Honda's commitment to the EV industry goes beyond simply manufacturing electric vehicles. The company is actively shaping the future of mobility with its continued investments in research and development, partnerships, and consumer education. Honda believes in the transformative power of electric mobility and is committed to leading this charge for change.
Creating a Global Impact: Honda's Vision for a Sustainable Future
The importance of Honda's role in the global EV market cannot be overstated. With its commitment to reducing emissions, promoting renewable energy, and creating more efficient vehicles, Honda is helping to drive the global shift towards a more sustainable future. This vision extends to every aspect of their business, from the sourcing of materials to manufacturing processes, sales, and after-sales service.
Embracing the Challenges: Honda's Journey in the EV Landscape
Honda's journey in the EV landscape has not been without challenges. Yet, the company has shown resilience and a capacity for innovation that has allowed it to remain at the forefront of the industry. From dealing with range anxiety to building a robust charging infrastructure, Honda has tackled these challenges head-on and emerged as a leader in the EV market.
Conclusion
In conclusion, Honda is a tour de force in the global shift towards sustainable transportation. Building upon its rich heritage in automotive manufacturing, Honda has seized the opportunities and challenges of the EV industry to produce groundbreaking, eco-friendly vehicles. Their unwavering commitment to sustainability, advancements in technology, and strategic collaborations signal Honda's continued leadership in the move towards a greener, more sustainable future.
View all Products Produced by "HONDA"
(where we publish the EV description and EV specs for each model)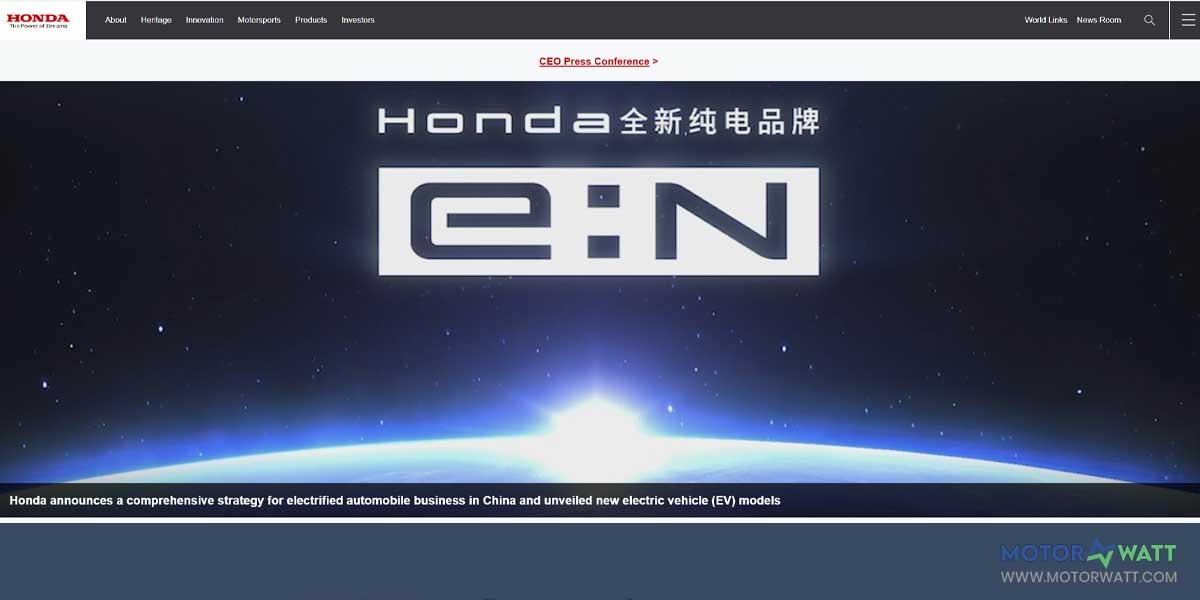 ---
---
New Manufacturing Companies in the MOTORWATT EV Database:
More EV Producers in the Database: