Fiat E-Doblo Specs and Price ⚡ Electric Car
Share Fiat E-Doblo in Social Media:
price (NEW) from:
32800,00
$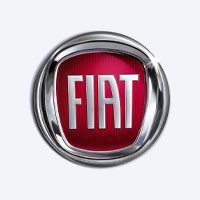 Fiat E-Doblo description ⚡
Technical Specs, Price and Review on the new Fiat E-Doblo.
Fiat E-Doblo: Embracing Electric Mobility with Versatility
Revolutionizing the Popular Fiat Doblo
Introduction: A New Era of Electric Vans
The Fiat Doblo, known for its practicality and versatility, has taken a momentous step forward with the introduction of its electric version—the Fiat E-Doblo. Embodying the spirit of sustainability and efficiency, the FIAT e-Doblo marks the next chapter in the evolution of this beloved minivan. Let's delve into the specifications and features that make the E-Doblo an exciting addition to the electric van segment.
Fiat E-Doblo Specs: Combining Power and Range
| | |
| --- | --- |
| manufactured in | Spain |
| new from ($) | 32800 |
| range (km) | 280 |
| max. speed | 130 |
| sales start | 2022 |
| 0 to100 km/h | 11.2 |
| power (h.p.) | 136 |
| battery (kWh) | 50 |
| car type | minivan |
| drive type | FWD |
Manufactured in Spain, the Fiat E-Doblo showcases a robust electric motor generating 100 kW (136 hp) and an impressive torque of 260 Nm. Powered by a 50 kWh battery, this electric minivan offers a respectable range of 280 km (WLTP), ensuring that you can confidently embark on your journeys. The E-Doblo accelerates from 0 to 100 km/h in 11.2 seconds and attains a maximum speed of 130 km/h. With its front-wheel-drive (FWD) configuration, the E-Doblo delivers a smooth and agile driving experience.
Design and Platform: A Perfect Blend of Style and Functionality
The Fiat E-Doblo shares its EMP2 platform with other Stellantis electric vehicles, enabling a seamless integration of electric technology and efficient design. While retaining the signature Doblo charm, the E-Doblo incorporates modern elements to distinguish its electric identity. The available body options include a standard 4.4 m long body and an elongated 4.75 m version, catering to various needs and preferences.
Charging and Performance: Fast and Reliable
Charging the E-Doblo is a breeze, as it supports up to 100 kW charging capacity, enabling you to charge up to 80% of the battery in just half an hour. The efficient battery system ensures that you spend less time waiting and more time on the road. With its agile acceleration and maximum speed, the E-Doblo proves that going electric doesn't mean compromising on performance.
Versatility and Capacity: Your Trusted Companion
Whether you opt for the cargo or passenger version, the Fiat E-Doblo offers remarkable versatility. Capable of carrying a payload ranging from 800 to 1000 kg, this electric minivan is ready to tackle any task. Its spacious interior provides ample room for passengers and cargo alike, making it an ideal choice for various transportation needs.
Conclusion: Driving Toward an Electric Future
In conclusion, the Fiat E-Doblo represents a significant step toward a greener future without sacrificing practicality and versatility. With its remarkable range, efficient charging capabilities, and spacious design, the E-Doblo proves that electric mobility can cater to diverse lifestyles and business requirements.