FORD F-150 LIGHTNING PRO Specs and Price ⚡ Electric Car
Share FORD F-150 LIGHTNING PRO in Social Media:
price (NEW) from:
52000,00
$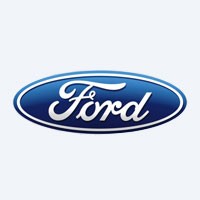 FORD F-150 LIGHTNING PRO description ⚡
Technical Specs, Price and Review on the new FORD F-150 LIGHTNING PRO.
FORD F-150 LIGHTNING PRO: Electrifying Performance and Versatility
Continuing a Legacy of Excellence
Introduction: The Epitome of American Reliability
As the iconic bestseller in the USA for 44 years, the Ford F-150 is a symbol of power and reliability. To embrace the electric future, Ford introduces the FORD F-150 LIGHTNING PRO—a remarkable electric pickup that stays true to its heritage while incorporating cutting-edge technology. Let's explore the exceptional specifications and features of this electrifying truck.
FORD F-150 LIGHTNING PRO Specs: Unleashing the Power
| | |
| --- | --- |
| manufactured in | USA |
| new from ($) | 52000 |
| range (km) | 386 |
| max. speed | 180 |
| sales start | 2023 |
| 0 to100 km/h | 4.5 |
| power (h.p.) | 462 |
| battery (kWh) | 98 |
| car type | pickup |
| drive type | AWD |
Manufactured in the USA, the FORD F-150 LIGHTNING PRO boasts a robust 98 kWh battery, delivering an impressive range of 386 km on a single charge. With a maximum speed of 180 km/h, this electric pickup ensures a thrilling and efficient driving experience. The Lightning PRO accelerates from 0 to 100 km/h in just 4.5 seconds, redefining the performance standards of electric trucks. Equipped with all-wheel drive (AWD) and two electric motors—one on each axle—the F-150 LIGHTNING PRO generates a formidable power output of 462 hp, with a torque of 1051 Nm.
Design: Balancing Tradition and Innovation
While preserving the essence of the classic F-150, the FORD F-150 LIGHTNING PRO integrates essential design changes to accommodate its electric powertrain. With a sturdier frame designed to support the weight of the traction battery placed between the spars, this electric pickup exemplifies durability and robustness. Furthermore, the Lightning PRO features an independent rear suspension, enhancing ride quality and handling precision.
Performance: Beyond Expectations
The FORD F-150 LIGHTNING PRO upholds its reputation as a high-performing pickup, delivering on the promises of efficiency and power. Available exclusively in the four-door SuperCrew cab with a spacious 1.68-meter cargo compartment, this electric truck caters to practicality and versatility. With a total load capacity of 907 kg, the Lightning PRO ensures that nothing stands in the way of your endeavors.
Conclusion: Redefining the Electric Pickup Experience
In conclusion, the FORD F-150 LIGHTNING PRO stands as a testament to Ford's commitment to electrification while preserving the unmatched legacy of the F-150. This electric pickup is poised to revolutionize the American market, offering exceptional performance, versatility, and sustainability.