GENESIS ELECTRIFIED GV70 Specs and Price ⚡ Electric Car
Share GENESIS ELECTRIFIED GV70 in Social Media:
price (NEW) from:
74410,00
$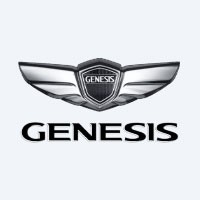 GENESIS ELECTRIFIED GV70 description ⚡
Technical Specs, Price and Review on the new GENESIS ELECTRIFIED GV70.
Genesis Electrified GV70: Redefining Power and Luxury in Electric SUVs
Unleash the Future: Introducing the Genesis Electrified GV70
The Genesis Electrified GV70 is a revolutionary electric SUV that blends cutting-edge technology, jaw-dropping performance, and luxurious comfort. Crafted in South Korea, this exceptional vehicle represents the pinnacle of electric mobility, setting new standards in the automotive industry.
GENESIS ELECTRIFIED GV70 Specs

: Performance Beyond Expectations
| | |
| --- | --- |
| manufactured in | South Korea |
| new from ($) | 74410 |
| range (km) | 455 |
| max. speed | 235 |
| sales start | 2023 |
| 0 to100 km/h | 4.2 |
| power (h.p.) | 490 |
| battery (kWh) | 77.4 |
| car type | SUV / 5 doors |
| drive type | AWD |
Powered by two electric motors, the Genesis Electrified GV70 delivers an astonishing 490 horsepower and 700 Nm of torque, elevating your driving experience to unparalleled heights. Embrace a rush of exhilaration as you feel the sheer power under your command, propelling you forward with seamless acceleration.
Exhilarating Speed: Lightning-Fast Acceleration
The Electrified GV70 doesn't hold back when it comes to speed. Achieving 0 to 100 km/h in just 4.2 seconds, this electric SUV proves that eco-conscious driving doesn't mean compromising on performance. Experience lightning-fast acceleration that redefines your perception of electric mobility.
Long-Lasting Range: Embrace Limitless Journeys
With a range of over 455 kilometers, the Genesis Electrified GV70 ensures that your adventures are boundless. Say goodbye to range anxiety as you embark on unforgettable journeys without frequent recharging. This SUV empowers you to explore with confidence and freedom.
Efficient Charging: Embrace the Power of Technology
The Electrified GV70 features a fast charging system that optimizes your charging experience. With a 350 kW charger, you can replenish the battery up to 80% in less than twenty minutes. Embrace the convenience of efficient charging, making every pit stop an opportunity to recharge and rejuvenate.
Luxury Redefined: Elevating Comfort and Sophistication
Step into the Genesis Electrified GV70, and you'll be immersed in a world of luxury and sophistication. From premium materials to advanced technology, every detail is meticulously crafted to elevate your driving experience. Indulge in the ultimate blend of performance and opulence.
Manufacturer: Genesis—Pioneering the Future of Electric Luxury
Genesis, renowned for its commitment to innovation and luxury, takes the lead in shaping the future of electric mobility with the Electrified GV70. With its South Korean craftsmanship and dedication to excellence, Genesis continues to redefine the automotive landscape.
Embrace the Future Today: Genesis Electrified GV70
In conclusion, the Genesis Electrified GV70 emerges as a trailblazing electric SUV, combining unparalleled power, long-range capability, and refined luxury. With its lightning-fast acceleration, efficient charging, and commitment to sustainability, it sets new benchmarks for electric mobility. Step into the future of driving with the Genesis Electrified GV70—an epitome of automotive excellence.