GMC Hummer EV 2x Specs and Price ⚡ Electric Car
Share GMC Hummer EV 2x in Social Media:
price (NEW) from:
89995,00
$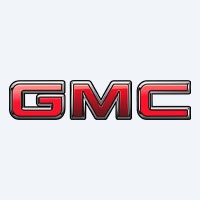 GMC Hummer EV 2x description ⚡
Technical Specs, Price and Review on the new GMC Hummer EV 2x.
GMC Hummer EV 2X: A New Era of Electrified Pickup Adventure
The GMC Hummer EV 2X is a bold and innovative electric pickup truck, proudly manufactured in the USA, designed to redefine the way we experience the great outdoors. With its cutting-edge technology, impressive performance, and rugged design, the Hummer EV 2X is ready to conquer any terrain with unparalleled confidence.
GMC Hummer EV 2x Specs:

Unleash the Power
Powered by a robust 200 kWh battery and featuring three electric motors, the GMC Hummer EV 2X delivers an exhilarating total power output of 625 horsepower.
| | |
| --- | --- |
| manufactured in | USA |
| new from ($) | 89995 |
| range (km) | 483 |
| max. speed | 180 |
| sales start | 2023 |
| 0 to100 km/h | 5 |
| power (h.p.) | 625 |
| battery (kWh) | 200 |
| car type | pickup |
| drive type | AWD |
The electrifying torque of 15590 Nm ensures remarkable off-road capabilities, making it an unstoppable force both on and off the beaten path.
Adventure Without Boundaries
The Hummer EV 2X is engineered to push boundaries, offering a remarkable range of 483 kilometers, allowing you to venture further without compromise. Whether you're exploring rugged terrains or cruising on city streets, the Hummer EV 2X provides the confidence to take on any adventure.
Seamless Performance
With the capability to accelerate from 0 to 100 km/h in just 5 seconds, the GMC Hummer EV 2X delivers seamless performance and swift acceleration, offering a thrilling driving experience like no other pickup truck on the market.
Distinctive Design
The iconic exterior of the GMC Hummer EV 2X captures attention wherever it goes. While retaining the classic Hummer heritage, the modernized design incorporates LED elements, replacing the traditional grille with an illuminated LED line, showcasing its electrifying identity.
Innovative Technology
Inside the Hummer EV 2X, innovation meets luxury, with an array of cutting-edge technologies to enhance your driving experience. The cabin offers a seamless fusion of modern technology and premium comfort, making every journey a delight for both driver and passengers.
Safety and Convenience
GMC has prioritized safety and convenience in the Hummer EV 2X. The fully electric hood opening and advanced safety features ensure ease of use and provide an extra layer of protection for all occupants.
Conclusion: Electrified Adventure Awaits
The GMC Hummer EV 2X is more than just a pickup truck; it's an electrified adventure waiting to happen. With its exceptional performance, advanced technology, and rugged design, the Hummer EV 2X stands as a testament to the future of electrified off-road exploration.
The GMC Hummer EV 2X: Elevating the Thrill of Adventure with Electrified Power.