GMC HUMMER EV SUV Specs and Price ⚡ Electric Car
Share GMC HUMMER EV SUV in Social Media:
price (NEW) from:
89995,00
$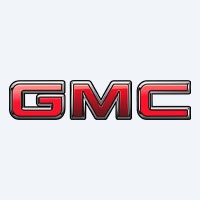 GMC HUMMER EV SUV description ⚡
Technical Specs, Price and Review on the new GMC HUMMER EV SUV.
GMC HUMMER EV SUV: Unleashing Electrifying Power and Versatility
Embrace the Future of Electric SUVs
Introduction: The Powerhouse Electric SUV
The GMC HUMMER EV SUV stands tall as a remarkable five-door electric SUV that combines electrifying power with unparalleled versatility. Manufactured in the USA by General Motors, this groundbreaking vehicle redefines the concept of sustainable luxury. Let's delve into the world of the GMC HUMMER EV SUV and explore its impressive specifications and features.
GMC HUMMER EV SUV Specs: Powering Ahead
| | |
| --- | --- |
| manufactured in | USA |
| new from ($) | 89995 |
| range (km) | 483 |
| max. speed | 170 |
| sales start | 2023 |
| 0 to100 km/h | 3.3 |
| power (h.p.) | 625 |
| battery (kWh) | 200 |
| car type | SUV / 5 doors |
| drive type | AWD |
The GMC HUMMER EV SUV exudes strength and sophistication with its bold design elements. From the rectangular wheel arches to the expressive towing eyes, every detail has been crafted to make a lasting impression. Its imposing 5000 mm length and 3218 mm wheelbase provide ample space for both passengers and cargo, ensuring a comfortable and practical driving experience.
Ultium Traction Battery: Paving the Way for Innovation
Equipped with the Ultium traction battery, developed in collaboration with LG Chem, the GMC HUMMER EV SUV is powered to conquer new frontiers. The robust steel sheet protection safeguards the battery, allowing the SUV to conquer fords with a depth of over 600 mm. This cutting-edge battery technology ensures a dynamic and reliable performance, setting the stage for an electrifying journey.
Versatility and Capability: The GMC Advantage
The GMC Hummer SUV is a testament to the brand's commitment to versatility and capability. Embracing the technical advantages of its electric pickup counterpart, the SUV boasts the revolutionary CrabWalk mode. This innovative feature enables lateral movement, making maneuvering in challenging conditions a breeze. Additionally, the adaptive air suspension elevates the ground clearance to an impressive 15.9 inches, ensuring a smooth ride on various terrains.
Unmatched Power and Range
Under the hood, the GMC HUMMER EV SUV houses a powerhouse electric motor, generating an astounding 625 horsepower (h.p.). This immense power propels the SUV from 0 to 100 km/h in just 3.3 seconds, making it a force to be reckoned with on the road. The impressive battery capacity of 200 kWh delivers a remarkable range of over 483 kilometers, providing the freedom to explore without boundaries.
Super Cruise Autopilot: Your Co-Pilot on the Journey
Equipped with Super Cruise autopilot, all versions of the GMC HUMMER EV SUV offer advanced driving assistance for a safer and more enjoyable ride. This intelligent system enhances driving confidence, enabling seamless highway cruising with automated lane changes and adaptive cruise control.
Conclusion: GMC HUMMER EV SUV—Electrifying the Future
As the automotive industry journeys towards a sustainable future, the GMC HUMMER EV SUV emerges as a trailblazer, combining electrifying power, cutting-edge technology, and uncompromising capability. From its striking design to its impressive range and performance, this electric SUV promises an unforgettable driving experience.