GMC SIERRA EV DENALI EDITION 1 Price and Specs
Added to the EV Database on 30 November 2022
Share GMC SIERRA EV DENALI EDITION 1 in Social Media:
price (NEW) from:
107000,00
$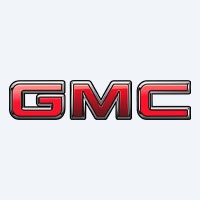 GMC SIERRA EV DENALI EDITION 1 Review ⚡
Technical Specifications, Price and Review on the new GMC SIERRA EV DENALI EDITION 1.
GMC SIERRA EV DENALI EDITION 1: Power, Range, and Versatility Redefined
The GMC SIERRA EV DENALI EDITION 1, an epitome of power and innovation, is set to hit the market in 2024, offering a groundbreaking pickup truck experience. With a price tag of $107,000, this electric pickup redefines performance and sustainability, promising an unmatched driving experience for the modern adventurer.
Introducing the Specifications
| | |
| --- | --- |
| manufactured in | USA |
| new from ($) | 107000 |
| range (km) | 645 |
| max. speed | unknown |
| sales start | 2024 |
| 0 to100 km/h | 4.5 |
| power (h.p.) | 745 |
| battery (kWh) | 200 |
| car type | pickup |
| drive type | AWD |
Uncompromising Performance and Range
Equipped with a robust 200 kWh battery, the GMC SIERRA EV DENALI EDITION 1 boasts an impressive range of 645 kilometers, ensuring long journeys with minimal charging stops. To complement its exceptional range, the pickup supports 800-volt charging stations, allowing for swift battery replenishment. In just 10 minutes, you can add 100 kilometers of range, making charging hassle-free.
Raw Power and Acceleration
The heart of the GMC SIERRA EV DENALI EDITION 1 lies in its powertrain, delivering a staggering 745 horsepower and 785 Nm of torque. This electric powerhouse propels the pickup from 0 to 96 km/h in a mere 4.5 seconds, rivaling some high-performance sports cars. Whether it's conquering tough terrains or overtaking with ease, the SIERRA EV DENALI EDITION 1 excels on every front.
Towing Capacity and Versatility
As a true pickup truck, the SIERRA EV DENALI EDITION 1 shines with remarkable towing capabilities. It can effortlessly tow cargo weighing up to 4.3 tons, making it an ideal companion for all your hauling needs. Moreover, its robust load capacity of 590 kilograms ensures that you can carry all the essentials for your adventures.
Beyond Transportation: A Mobile Power Source
Beyond its impressive towing and hauling capabilities, the GMC SIERRA EV DENALI EDITION 1 transforms into a mobile power source. With 10 sockets located strategically throughout the truck, it can deliver up to 10.2 kW of power, making it a reliable energy provider for various situations. GMC proudly states that a single SIERRA EV DENALI EDITION 1 can power a house for up to 21 days, making it a valuable asset during power outages or outdoor events.
Conclusion:
In conclusion, the GMC SIERRA EV DENALI EDITION 1 sets a new standard for electric pickup trucks, combining exceptional power, extended range, and versatile features. This eco-conscious yet powerful pickup offers a glimpse into the future of sustainable transportation and is ready to redefine the way we adventure and work on the road.