HiPhi X Specs and Price ⚡ Electric Car
Share HiPhi X in Social Media:
price (NEW) from:
100000,00
$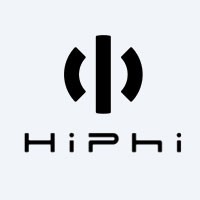 Technical Specs, Price and Review on the new HiPhi X.
HiPhi X: Redefining Electric Crossovers with Luxury and Performance
Introducing the HiPhi X, a cutting-edge electric crossover that combines luxurious design, impressive performance, and advanced technology. Manufactured in China, the HiPhi X represents a new era of electric mobility, offering a remarkable driving experience with its powerful electric motors, large battery capacity, and innovative features.
HiPhi X Specifications: Power and Range
| | |
| --- | --- |
| manufactured in | China |
| new from ($) | 100000 |
| range (km) | 630 |
| max. speed | 200 |
| sales start | 2021 |
| 0 to100 km/h | 3.9 |
| power (h.p.) | 600 |
| battery (kWh) | 97 |
| car type | SUV / 5 doors |
| drive type | AWD |
Electric Range: Up to 630 kilometers The HiPhi X is equipped with a lithium-ion battery with a capacity of 97 kWh, providing an extended electric range of up to 630 kilometers on a single charge. In the basic configuration, the range remains an impressive 550 kilometers, ensuring worry-free long-distance travel.
Max Speed: 200 km/h Experience thrilling acceleration and high-speed performance with a maximum speed of 200 kilometers per hour, showcasing the HiPhi X's capability on the road.
Electric Power: 600 horsepower The electric crossover is powered by two electric motors, one on each axle, delivering a combined power of 440 kW (600 horsepower). With this remarkable power output, the HiPhi X accelerates from 0 to 100 km/h in just 3.9 seconds, making it a true performance-oriented electric vehicle.
Elegant Design and Innovative Features
The HiPhi X exhibits elegant and streamlined shapes, designed to optimize aerodynamics with a drag coefficient of 0.27. One of the standout features of the HiPhi X is its unique swing doors, capturing the attention of visitors and adding a touch of sophistication to its exterior.
Inside the cabin, passengers are greeted with a state-of-the-art multimedia system developed in collaboration with Microsoft. Three multimedia screens are strategically placed on the central panel, offering a seamless and intuitive user experience. The driver's dashboard screen displays essential driving information, such as speed, charge status, range, and navigation maps. The second touchscreen, located in front of the passenger, serves multimedia functions and allows for easy adjustment of various cabin settings.
Sales Start and Manufacturer
The HiPhi X made its debut in 2021, signaling the start of an exciting journey for HiPhi in the electric vehicle market. As a manufacturer, HiPhi aims to redefine electric mobility by providing luxurious, high-performance electric vehicles with innovative technology.
In Conclusion
The HiPhi X is a testament to the advancements in electric vehicle technology, offering a perfect blend of luxury, performance, and range. With its powerful electric motors, large battery capacity, and cutting-edge features, the HiPhi X presents an enticing option for those seeking a premium electric crossover experience.