HongQi E-HS9 4 seats TOP Specs and Price ⚡ Electric Car
Share HongQi E-HS9 4 seats TOP in Social Media:
price (NEW) from:
113000,00
$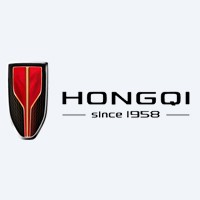 HongQi E-HS9 4 seats TOP description ⚡
Technical Specs, Price and Review on the new HongQi E-HS9 4 seats TOP.
The HongQi E-HS9 4 Seats Top: A Luxury Electric SUV Redefining Opulence
The HongQi E-HS9: Raising the Bar for Luxury Electric SUVs
In the world of luxury electric vehicles, the HongQi E-HS9 4 Seats Top is making waves. This spectacular SUV from China's renowned HongQi brand brings the company's legacy of manufacturing high-end cars and limousines into the contemporary electric vehicle market.
HongQi E-HS9 4 seats TOP Specs:

Uncompromising Performance
| | |
| --- | --- |
| manufactured in | China |
| new from ($) | 113000 |
| range (km) | 510 |
| max. speed | 200 |
| sales start | 2021 |
| 0 to100 km/h | 4.8 |
| power (h.p.) | 436 |
| battery (kWh) | 99 |
| car type | SUV / 5 doors |
| drive type | AWD |
Powering the E-HS9 is a robust electric powertrain that delivers a hefty 436 horsepower. It hits a top speed of 200 km/h and accelerates from 0 to 100 km/h in a brisk 4.8 seconds, proving that sustainable driving needn't compromise on performance.
Stellar Range and Battery Life
With a substantial 99-kWh battery, the E-HS9 boasts an impressive driving range of 510 km, making it an excellent choice for both city commuting and long-distance travel. With such exceptional range, your journey will be as seamless as it is eco-friendly.
Luxurious Design with Functionality
The E-HS9 retains the timeless elegance of HongQi's design aesthetics, featuring dual-level headlights, a commanding vertical radiator grille, and retractable door handles. Its design isn't just about aesthetics, but also functionality, making the E-HS9 as practical as it is luxurious.
Interior Comfort: An Oasis of Luxury
Designed with a four-seater configuration, the E-HS9 prioritizes passenger comfort. Each seat provides ample space and opulence, promising a luxurious journey for every passenger.
Price and Availability: A Worthwhile Investment
Available since 2021, the HongQi E-HS9 4 Seats Top comes with a starting price of $113,000. A worthy investment for those seeking unparalleled luxury in an electric SUV.
With the E-HS9, HongQi perfectly marries sustainability with luxury. This high-end electric SUV delivers on all fronts, promising a driving experience that's as eco-friendly as it is lavish.