Hozon Neta GT Performance Price and Specs
Added to the EV Database on 14 November 2023
Share Hozon Neta GT Performance in Social Media:
price (NEW) from:
31900,00
$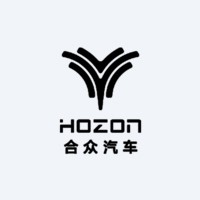 Hozon Neta GT Performance Review ⚡
Technical Specifications, Price and Review on the new Hozon Neta GT Performance.
Hozon Neta GT Performance: A Detailed Overview
Introduction
The Hozon Neta GT Performance, a groundbreaking electric sports sedan from China, has set new standards in the automotive world. Launched in April 2023, this vehicle perfectly blends high performance with affordability. This detailed overview aims to provide potential buyers with comprehensive information about the Hozon Neta GT Performance.
| | |
| --- | --- |
| manufactured in | China |
| new from ($) | 31900 |
| range (km) | 580 |
| max. speed | 190 |
| sales start | 2023 |
| 0 to100 km/h | 3.7 |
| power (h.p.) | 462 |
| battery (kWh) | 78 |
| car type | coupe |
| drive type | AWD |
Hozon Neta GT Performance Specs: Exceptional Power and Speed
High-Performance Electric Motors
Equipped with two electric motors, the Hozon Neta GT Performance delivers a staggering 462 horsepower and 620 Nm of torque. Its ability to accelerate from 0 to 100 km/h in just 3.7 seconds epitomizes the remarkable engineering behind this vehicle.
Impressive Range and Battery Capacity
The vehicle boasts an impressive range of 580 km on a single charge, thanks to its 78 kWh battery. This feature ensures that drivers can enjoy long drives without frequent stops for recharging.
Design and Build
The Hozon Neta GT Performance, with its coupe car type and all-wheel drive, offers a blend of elegance and efficiency. Its compact design does not compromise the car's robustness, making it a reliable choice for both urban and long-distance journeys.
Interior: A Blend of Luxury and Technology
The interior of the Hozon Neta GT Performance is a marvel of modern automotive design, featuring advanced digital displays, ergonomic seating, and a user-friendly interface. The car's interior amenities cater to both comfort and practicality.
Exterior: Sleek and Aerodynamic
The exterior of the Hozon Neta GT Performance is characterized by its sleek lines and aerodynamic design. The car's aesthetic appeal is matched by its functional aspects, such as enhanced aerodynamics for better performance.
Pricing and Value
Starting at $31,900 (or 226,800 CNY in China), the Hozon Neta GT Performance offers incredible value for its price. It stands as a competitive option in the electric sports sedan market, especially considering its high-end features and performance capabilities.
Release and Market Impact
Since its launch in 2023, the Hozon Neta GT Performance has made a significant impact in the electric vehicle sector, gaining popularity for its balance of performance and affordability.
Conclusion
The Hozon Neta GT Performance represents a significant leap forward in electric vehicle technology. It offers an unmatched combination of speed, style, and sustainability, making it an excellent choice for those seeking a high-performance electric sports sedan at an affordable price. Whether for personal use or as a statement of innovation, the Hozon Neta GT Performance is an exceptional addition to the electric vehicle market.