Hozon NETA U-II Price and Specs
Added to the EV Database on 14 November 2023
Share Hozon NETA U-II in Social Media:
price (NEW) from:
22270,00
$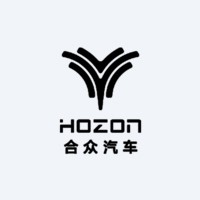 Technical Specifications, Price and Review on the new Hozon NETA U-II.
Hozon NETA U-II: A Detailed Overview
Introduction
The Hozon NETA U-II, launched in October 2022, marks a significant milestone in the electric vehicle industry. Manufactured in China, this entry-level fully electric SUV combines innovation, affordability, and efficiency. This overview aims to provide a comprehensive insight into the Hozon NETA U-II for potential buyers.
| | |
| --- | --- |
| manufactured in | China |
| new from ($) | 22270 |
| range (km) | 610 |
| max. speed | 155 |
| sales start | 2022 |
| 0 to100 km/h | 7 |
| power (h.p.) | 231 |
| battery (kWh) | 81.57 |
| car type | SUV / 5 doors |
| drive type | FWD |
Hozon NETA U-II Specs: Power and Efficiency
Performance and Range
With a maximum speed of 155 km/h and the ability to accelerate from 0 to 100 km/h in 7 seconds, the NETA U-II stands out in its category. It offers a remarkable range of 610 km, enabled by its 81.57 kWh battery, catering to both city drives and longer journeys.
Versatile Battery Options
The NETA U-II comes with three battery options: 54.34-kWh, 70.41-kWh, and 81.57-kWh, allowing consumers to choose according to their needs and budget.
Design and Construction
The NETA U-II, characterized as an SUV with 5 doors, offers a spacious and comfortable interior. Its front-wheel drive (FWD) design ensures a balanced and smooth driving experience.
Interior: Comfort and Technology
The interior of the NETA U-II is equipped with Qualcomm's Snapdragon 8155 chipset in its infotainment system, blending luxury with advanced technology. The SUV's design focuses on passenger comfort and interactive driving experience.
Exterior: Stylish and Practical
The exterior of the NETA U-II is sleek and modern, designed to appeal aesthetically while being functional for everyday use.
Pricing and Accessibility
Starting at an attractive price of $18,090, with the longest range version around $22,200 in China, the NETA U-II is set to redefine the market for affordable electric SUVs.
Release and Reception
Since its release in 2022, the NETA U-II has garnered positive reviews for its combination of affordability, performance, and innovative technology.
Conclusion
The Hozon NETA U-II is more than just an electric SUV; it's a symbol of the evolving electric vehicle landscape. Offering a blend of performance, style, and affordability, it stands as an excellent choice for those seeking sustainable and cost-effective mobility solutions.