Hycan V09 Price and Specs
Added to the EV Database on 15 November 2023
Share Hycan V09 in Social Media:
price (NEW) from:
43600,00
$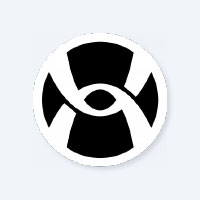 Technical Specifications, Price and Review on the new Hycan V09.
Hycan V09: Detailed Overview
The Hycan V09 marks a significant milestone in the evolution of electric vehicles (EVs). Hailing from the innovative minds at GAC Hycan, a renowned Chinese automotive company, the Hycan V09 emerges as a cutting-edge electric multi-purpose vehicle (MPV) designed to redefine the electric mobility experience.
Hycan V09 Overview: Embracing Electric Efficiency
At the heart of the Hycan V09 lies its defining feature: the all-electric powertrain.
| | |
| --- | --- |
| manufactured in | China |
| new from ($) | 43600 |
| range (km) | 762 |
| max. speed | 190 |
| sales start | 2023 |
| 0 to100 km/h | No data |
| power (h.p.) | 275 |
| battery (kWh) | 114.19 |
| car type | minivan |
| drive type | FWD |
This vehicle proudly stands as a pure EV, operating solely on electric power and completely eschewing the internal combustion engine. This attribute not only underscores its environmental friendliness but also places it at the forefront of emission reduction efforts.
Hycan V09 Range: Going the Distance
The Hycan V09's electric prowess is most evident in its remarkable range capabilities. Offering over 750 kilometers on a single charge, the vehicle sets a new standard for electric vehicle technology, ensuring long-distance travel without the anxiety of frequent recharging.
Hycan V09 Price: A Competitive Edge
Launched in China, the Hycan V09 captures attention not just for its technological advancements but also for its competitive pricing. As of October 2023, the starting price stands at approximately $43,600 USD, presenting an attractive proposition for those seeking high-end electric mobility solutions without the hefty price tag.
Hycan V09 Specs: A Closer Look at Innovation
Technical Specifications: Redefining Performance
Manufactured in: China
Price: Starting from $43,600
Range: 762 km
Maximum Speed: 190 km/h
Power: 275 horsepower
Battery Capacity: 114.19 kWh
Car Type: Minivan
Drive Type: Front-Wheel Drive (FWD)
Advanced High Voltage System
The Hycan V09 is equipped with an 800-volt high-voltage system, a testament to its commitment to enhancing charging efficiency and overall performance.
Hycan V09 Interior: A Blend of Luxury and Functionality
The interior of the Hycan V09 is a harmonious blend of luxury and practicality. With a 7-seater configuration in a 2+2+3 format, the vehicle offers ample space for passengers and cargo alike. The seats, adorned in high-quality imitation and Nappa leather, ensure a comfortable ride, while features like electric adjustment, heating, ventilation, and massage in high-end models add a touch of indulgence.
Spacious and Versatile
The standard trunk volume of 610 liters is generously sized, expanding to 2430 liters with the third row folded down. An additional 32-liter front trunk adds to its practicality, making the Hycan V09 an ideal vehicle for families and long journeys.
Hycan V09 Exterior: A Statement of Style
Unique Design Language
The Hycan V09's exterior design is a conversation starter. Its closed front face, adorned with a through-type light strip and C-shaped chrome trim, gives it a distinctive look. The addition of a lidar above the front windshield in the high-end flagship model codenamed 762 further accentuates its futuristic appeal.
Wheel Options
Riding on either 19-inch or 20-inch wheels, the Hycan V09 offers a commanding presence on the road, complementing its overall design ethos.
Release Date and Market Reception
The Hycan V09 made its debut in 2023, quickly becoming a topic of interest in the EV market. Its polarizing design, while unique, may attract diverse opinions from potential buyers, adding to its allure as a vehicle that stands out from the crowd.
Advanced Safety and Assistance Features
Pioneering Driving Assistance
The Hycan V09 is equipped with over 23 sensors, supporting 30 advanced driving assistance functions and 16 parking assistance functions. This suite of technologies ensures not only enhanced driving safety but also a more intuitive and comfortable driving experience.
High-End Model Specifications
In the high-end model, the vehicle boasts a 130-line lidar, five millimeter-wave radars, 12 ultrasonic radars, a high-definition front camera, and four surround-view cameras, all converging to create an unparalleled driving assistant system.
Conclusion: The Hycan V09 as a Remarkable Electric MPV
In summary, the Hycan V09 stands as a testament to GAC Hycan's commitment to innovation in the electric vehicle sector. Its impressive range, advanced technological features, luxurious interior, and unique exterior design, combined with its competitive pricing, make it a compelling choice for anyone looking to step into the world of electric mobility. The Hycan V09 is more than just an electric MPV; it's a symbol of the future of transportation, blending environmental consciousness with luxury and performance.