Hyundai Ioniq 6 AWD Price and Specs
Added to the EV Database on 01 February 2023
Share Hyundai Ioniq 6 AWD in Social Media:
price (NEW) from:
50000,00
$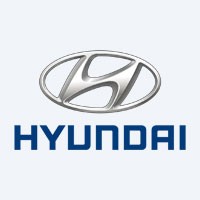 Hyundai Ioniq 6 AWD Review ⚡
Technical Specifications, Price and Review on the new Hyundai Ioniq 6 AWD.
Hyundai Ioniq 6: Embracing the Future of Electric Driving
Introducing the Hyundai Ioniq 6, a trailblazing electric sedan that pushes the boundaries of performance, innovation, and practicality. As part of Hyundai's Ioniq sub-brand, the Ioniq 6 follows in the footsteps of its game-changing predecessor, the Ioniq 5, and sets a new standard for electric cars. With its cutting-edge features, ultra-fast charging capabilities, and spacious interior, the Ioniq 6 is poised to redefine the driving experience for electric vehicle enthusiasts.
Hyundai Ioniq 6 Specifications: Power and Efficiency Unleashed
| | |
| --- | --- |
| manufactured in | South Korea |
| new from ($) | 50000 |
| range (km) | 609 |
| max. speed | 185 |
| sales start | 2023 |
| 0 to100 km/h | 5.1 |
| power (h.p.) | 325 |
| battery (kWh) | 77.4 |
| car type | sedan |
| drive type | AWD |
Electric Range: 609 kilometers Experience the freedom of extended driving range with the Hyundai Ioniq 6, as it covers an impressive distance of up to 609 kilometers on a single charge, allowing you to explore more without compromising on efficiency.
Acceleration: 0 to 100 km/h in 5.1 seconds Feel the rush of exhilarating acceleration as the Ioniq 6 goes from 0 to 100 km/h in just 5.1 seconds, delivering a thrilling and dynamic driving performance.
Electric Power: 320 horsepower Equipped with a potent electric motor, the Hyundai Ioniq 6 boasts an impressive 320 horsepower, ensuring a powerful and responsive drive that leaves a lasting impression.
Battery Capacity: 77.4 kWh With a sizeable 77.4 kWh battery, the Ioniq 6 provides ample energy storage for a seamless and uninterrupted driving experience.
Innovative Features: A Glimpse into the Future
The Hyundai Ioniq 6 is not just about power and speed; it also offers a host of innovative features that elevate the driving experience. Built-in household outlets, a flat floor, and a spacious second row cater to the practical needs of modern-day drivers, while the absence of a gearbox or gears ensures smooth and effortless maneuvering, akin to driving a go-kart or golf cart.
Driving Pleasure and Practicality in Perfect Harmony
The Hyundai Ioniq 6 is a testament to the harmonious blend of driving pleasure and practicality. While delivering an exciting and enjoyable driving experience, it also remains a practical and reliable companion for daily commuting and long journeys alike. Far from being boring or slow, the Ioniq 6 embodies the spirit of innovation and excitement that defines the Ioniq sub-brand.
Manufacturer: HYUNDAI - Leading the Charge in Electric Mobility
In conclusion, the Hyundai Ioniq 6 stands as a symbol of Hyundai's commitment to revolutionizing electric mobility. With its impressive range, powerful performance, and forward-looking features, this electric sedan is set to make a significant impact on the world of electric driving. Embrace the future of automotive innovation and embark on a thrilling journey with the remarkable Hyundai Ioniq 6.