BMW i7 xDrive60 Price and Specs
Added to the EV Database on 31 January 2023
Share BMW i7 xDrive60
price (NEW) from:
146797
$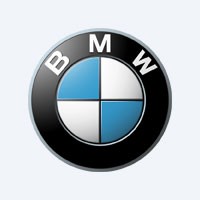 Technical Specifications, Price and Review on the new BMW i7 xDrive60.
| | |
| --- | --- |
| manufactured in | Germany |
| new from ($) | 146797 |
| range (km) | 510 |
| max. speed | 240 |
| sales start | 2022 |
| 0 to100 km/h | 4.7 |
| power (h.p.) | 544 |
| battery (kWh) | 101.7 |
| car type | sedan |
| drive type | AWD |
BMW i7 xDrive60: Electrifying Luxury and Performance
Introducing the BMW i7 xDrive60, a luxurious and high-performance sedan that brings the future of electric mobility to life. Crafted with precision and innovation in Germany, this electric marvel redefines the driving experience, offering unparalleled power, range, and efficiency.
BMW i7 xDrive60 Specifications: Power and Efficiency Combined
Electric Range: 510 kilometers Embark on endless journeys with a remarkable electric range of 510 kilometers, ensuring you can confidently tackle everyday trips without any range anxiety.
Max Speed: 240 km/h Experience the thrill of dynamic driving as the BMW i7 xDrive60 reaches a maximum speed of 240 km/h, blending luxury with exhilarating performance.
Electric Power: 544 horsepower Unleash the full potential of electrified power with a robust 544 horsepower, propelling you forward with effortless acceleration.
Battery Capacity: 101.7 kWh At the heart of the BMW i7 xDrive60 lies a powerful 101.7 kWh battery, providing abundant energy for extended journeys and spirited drives.
Efficiency and Innovation: The BMW Electrified Experience
Efficiency is at the core of the BMW i7 xDrive60, with low power consumption ranging from 19.6 to 18.4 kWh/100 km, achieved through groundbreaking technologies like regenerative braking. Embrace the utmost efficiency with its lightweight construction and aerodynamic design, setting new standards in electric luxury sedans.
Seamless Charging Experience
Charging the BMW i7 xDrive60 is a breeze, allowing you to recharge quickly and conveniently. High-power charging stations can replenish the battery from 10% to 80% in just 50 minutes, utilizing a power of 195 kW*. Moreover, the package includes comprehensive charging solutions for both home and on-the-go charging, ensuring you are always ready for your next adventure.
Manufacturer: BMW - Elevating Electric Mobility
As a true pioneer in the automotive industry, BMW continues to elevate electric mobility with the BMW i7 xDrive60. From its opulent interior to its impressive performance capabilities, this sedan exemplifies the future of electric luxury vehicles.
In Conclusion
The BMW i7 xDrive60 merges electrifying performance, long-range capability, and innovative efficiency in a stunning sedan package. Offering seamless charging solutions and redefining driving pleasure, this electric marvel stands at the forefront of the automotive electrification revolution.
*Note: All specifications are approximate and subject to change based on the final production model.
---