SKODA Enyaq Coupe iV60 Specs and Price ⚡ Electric Car
Share SKODA Enyaq Coupe iV60 in Social Media:
price (NEW) from:
53208,00
$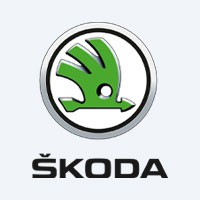 SKODA Enyaq Coupe iV60 description ⚡
Technical Specs, Price and Review on the new SKODA Enyaq Coupe iV60.
SKODA Enyaq Coupe iV60: Electrifying Cross-Liftback with RS Performance
Introducing the SKODA Enyaq Coupe iV60, a groundbreaking electric cross-liftback that sets new standards in the world of electric mobility. This model not only marks SKODA's first-ever serial cross-liftback but also introduces the exciting RS version, taking electric performance to the next level. With its sleek design, impressive features, and improved aerodynamics, the Enyaq Coupe iV60 promises a thrilling driving experience.
SKODA Enyaq Coupe iV60 Specifications: Power and Efficiency
| | |
| --- | --- |
| manufactured in | Czech Republic |
| new from ($) | 53208 |
| range (km) | 335 |
| max. speed | 178 |
| sales start | 2023 |
| 0 to100 km/h | 8.8 |
| power (h.p.) | 178 |
| battery (kWh) | 58 |
| car type | coupe |
| drive type | RWD |
Electric Range: 335 kilometers Embrace the freedom of electric driving with a substantial range of 335 kilometers, ensuring you can explore more without frequent recharging.
Max Speed: 178 km/h Experience a smooth and controlled ride as the Enyaq Coupe iV60 reaches a maximum speed of 178 km/h, blending performance and practicality.
Electric Power: 178 horsepower Enjoy responsive acceleration with a powerful 178-horsepower electric motor, delivering a spirited driving experience.
Battery Capacity: 58 kWh At the heart of the Enyaq Coupe iV60 lies a capable 58 kWh battery, providing ample energy for your daily adventures.
Distinctive Design and Advanced Features
The Enyaq Coupe iV60 stands out with its captivating cross-liftback design, featuring a roofline reminiscent of SKODA's visionary Vision and Vision iV concepts. Its dimensions and improved aerodynamics contribute to a striking appearance and enhanced performance.
Sales Start and Trim Options
The Enyaq Coupe iV60 is set to debut in Europe in the spring of 2023, offering an array of trim options to suit different preferences and needs. The entry-level version, labeled as 60, comes equipped with a single-engine unit generating 179 horsepower, rear-wheel drive, and a 62 kWh battery.
Manufacturer: SKODA - Driving Innovation in Electric Mobility
As a leading automotive manufacturer, SKODA continues to push the boundaries of electric mobility with the Enyaq Coupe iV60. Combining performance, efficiency, and design, this electric cross-liftback embodies SKODA's commitment to sustainable and exciting driving solutions.
In Conclusion
The SKODA Enyaq Coupe iV60 presents a compelling option for those seeking an electrifying driving experience in a stylish and dynamic package. With its impressive range, advanced features, and iconic design, the Enyaq Coupe iV60 marks a new era in SKODA's electric lineup, bringing electric performance to the forefront.