Polestar 2 Dual Motor Specs and Price ⚡ Electric Car
Share Polestar 2 Dual Motor in Social Media:
price (NEW) from:
71420,00
$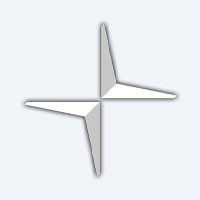 Polestar 2 Dual Motor description ⚡
Technical Specs, Price and Review on the new Polestar 2 Dual Motor.
Polestar 2 Dual Motor: Embrace Pure, Progressive Performance
Introducing the Polestar 2 Dual Motor, an electric sedan that redefines driving excellence with its impressive performance, advanced technology, and sleek design. Designed and manufactured in China, the Polestar 2 Dual Motor offers an exhilarating driving experience that responds predictably to any road conditions.
Polestar 2 Dual Motor Specifications: Power and Efficiency
| | |
| --- | --- |
| manufactured in | China |
| new from ($) | 71420 |
| range (km) | 590 |
| max. speed | 205 |
| sales start | 2023 |
| 0 to100 km/h | 4.0 |
| power (h.p.) | 416 |
| battery (kWh) | 82 |
| car type | sedan |
| drive type | AWD |
Electric Range: 590 kilometers Experience the freedom of extended journeys with a remarkable range of 590 kilometers, providing ample power for your daily commute and more.
Max Speed: 205 km/h Unleash the full potential of the Polestar 2 as it reaches a top speed of 205 km/h, combining performance and efficiency seamlessly.
Electric Power: 416 horsepower Feel the adrenaline surge with a potent 416-horsepower dual electric motor setup, delivering impressive acceleration and dynamic driving dynamics.
Battery Capacity: 82 kWh At the core of the Polestar 2 Dual Motor lies an 82 kWh battery, offering a perfect balance of power and efficiency for your driving needs.
Responsive Handling and Futuristic Design
The Polestar 2 Dual Motor boasts a well-engineered chassis that integrates the battery, resulting in high torsional stiffness and a low center of gravity. This ensures responsive and assertive handling, providing a thrilling driving experience regardless of road conditions.
The exterior design of the Polestar 2 82 kWh exudes a bold yet understated appeal. Futuristic elements complement its controlled aesthetic, making it distinctively progressive. From the front SmartZone to the signature rear light blade, every detail is meticulously crafted to capture attention.
Choice of Highly Engineered Alloy Wheels
Polestar 2 offers a selection of precisely machined and perfectly matched alloy wheels, enhancing the car's natural presence. Each wheel design complements the overall aesthetics of the vehicle, adding a touch of sophistication to its appearance.
Sales Start and Manufacturer
The Polestar 2 Dual Motor is set to hit the market in 2023, offering a thrilling driving experience for electric sedan enthusiasts. As part of the renowned Polestar brand, this model represents the cutting edge of electric performance and design.
In Conclusion
The Polestar 2 Dual Motor sets a new standard for electric sedans, combining exceptional power, efficiency, and responsiveness in a sleek and futuristic package. With its impressive range, innovative technology, and sophisticated design, the Polestar 2 Dual Motor delivers pure, progressive performance for discerning drivers.