Seat Cupra Born Specs and Price ⚡ Electric Car
Share Seat Cupra Born in Social Media:
price (NEW) from:
59990,00
$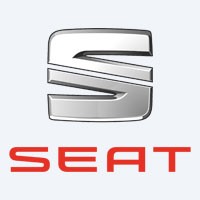 Seat Cupra Born description ⚡
Technical Specs, Price and Review on the new Seat Cupra Born.
Seat Cupra Born: Embrace the Futuristic Powerhouse
Introducing the Seat Cupra Born, a unique and futuristic hatchback that marks CUPRA's foray into the world of electric vehicles. This electrifying car is based on the same platform as the electric Volkswagen ID.3, offering a blend of cutting-edge design and exceptional performance. With its impressive range and powerful electric motor, the Cupra Born is set to redefine the electric driving experience.
Seat Cupra Born Specifications: Power and Efficiency
| | |
| --- | --- |
| manufactured in | Spain |
| new from ($) | 59990 |
| range (km) | 424 |
| max. speed | 180 |
| sales start | 2021 |
| 0 to100 km/h | 7.3 |
| power (h.p.) | 204 |
| battery (kWh) | 62 |
| car type | hatchback / 5 doors |
| drive type | RWD |
Electric Range: 424 kilometers The Seat Cupra Born boasts an impressive electric range of 424 kilometers, allowing you to embark on long journeys with confidence and ease.
Max Speed: 180 km/h Experience the thrill of dynamic driving with a maximum speed of 180 km/h, offering both exhilarating performance and efficiency.
Electric Power: 204 horsepower Equipped with a robust 204-horsepower electric motor, the Seat Cupra Born delivers swift acceleration and a captivating driving experience.
Battery Capacity: 62 kWh The car is powered by a high-capacity 62 kWh battery, ensuring sufficient energy to meet your daily driving needs.
Cutting-Edge Design and Unparalleled Range
The Seat Cupra Born exhibits a slightly unusual and futuristic design, setting it apart from conventional hatchbacks. Underneath the bold exterior lies a spacious and comfortable interior, making it perfect for everyday use.
One of the standout features of the Cupra Born is its remarkable electric range of 500 kilometers according to WLTP tests, surpassing its competitors in the same price range. With this exceptional range, you can explore more without worrying about frequent charging stops.
Fast Charging and Efficient Heat Pump
The Cupra Born can charge up to 80% in just 47 minutes using a 100 kW fast charger, providing quick and convenient recharging options for your travels. Additionally, the car is equipped with a heat pump, enhancing battery life by up to 60 kilometers during cold weather conditions, ensuring optimal performance in any climate.
Sales Start and Manufacturer
The Seat Cupra Born hit the market in 2021, becoming CUPRA's first electric car. Built in Spain and sharing the platform with the Volkswagen ID.3, the Cupra Born represents the brand's commitment to cutting-edge technology and sustainable mobility.
In Conclusion
The Seat Cupra Born is an exciting and futuristic hatchback that combines impressive range, powerful performance, and innovative design. With its exceptional electric capabilities and efficient charging solutions, the Cupra Born stands out as a forward-thinking and dynamic electric vehicle in its class.