Ram 1500 REV XR Specs and Price ⚡ Electric Car
Share Ram 1500 REV XR in Social Media:
price (NEW) from:
58000,00
$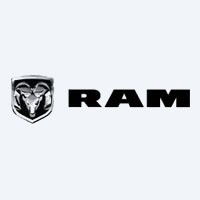 Ram 1500 REV XR description ⚡
Technical Specs, Price and Review on the new Ram 1500 REV XR.
Ram 1500 REV XR: Redefining Electric Pickup Trucks
Introducing the Ram 1500 EV, Auburn Hills' first dedicated electric vehicle and a revolutionary addition to the world of pickup trucks. Boasting a futuristic design and advanced features, the Ram 1500 EV sets a new standard for electric mobility in the pickup segment. With its powerful performance, impressive range, and cutting-edge technology, this electric truck is poised to make a significant impact.
Ram 1500 REV XR Specifications: Power and Performance
| | |
| --- | --- |
| manufactured in | USA |
| new from ($) | 58000 |
| range (km) | 800 |
| max. speed | 180 |
| sales start | 2024 |
| 0 to100 km/h | 5.3 |
| power (h.p.) | 660 |
| battery (kWh) | 150 |
| car type | pickup |
| drive type | AWD |
Electric Range: 800 kilometers The Ram 1500 EV offers an exceptional electric range of 800 kilometers, providing ample energy for long journeys without the need for frequent recharging.
Max Speed: 180 km/h Experience the thrill of high-speed driving with a maximum speed of 180 km/h, showcasing the truck's powerful capabilities.
Electric Power: 660 horsepower Equipped with a robust 660-horsepower electric motor, the Ram 1500 EV delivers exceptional performance and towing capabilities.
Battery Capacity: 150 kWh The truck is powered by a large 150 kWh battery, ensuring sufficient power for demanding tasks and extended driving range.
Futuristic Design and Advanced Technology
The Ram 1500 EV's design exudes a futuristic aesthetic with its steep cab slope, C-pillars, and striking black inserts cascading down the side sills and front fender moldings. The rear is equally captivating, featuring a tall bedside table, full-width LED taillights, and illuminated red RAM lettering, all contributing to its unique and modern appearance.
Inside the cabin, expect a luxurious and high-tech experience with large infotainment screens, a digital instrument cluster, a head-up display, and over-the-air updates. The Ram 1500 EV also comes equipped with Level 2+ semi-autonomous driving, providing advanced safety and convenience features for an enhanced driving experience.
STLA Frame Architecture and Large Battery Capacity
At the heart of the Ram 1500 EV is Stellantis' STLA frame architecture, specially designed for large trucks and SUVs. This body-on-frame platform provides a solid foundation for the truck's capabilities and accommodates battery sizes ranging from 159 kWh to an impressive 200 kWh. With the 200 kWh battery option, the Ram 1500 EV achieves the remarkable range of 800 kilometers, further establishing its position as a game-changer in the electric truck market.
Sales Start and Manufacturer
The Ram 1500 EV is set to hit the market in 2024, representing Auburn Hills' commitment to electrification and sustainable mobility solutions. As part of the Ram brand, this electric pickup truck aims to lead the way in the evolution of the pickup segment towards a greener and more efficient future.
In Conclusion
The Ram 1500 EV is a groundbreaking electric pickup truck, combining futuristic design, powerful performance, and advanced technology. With its impressive electric range, luxurious interior, and large battery capacity, the Ram 1500 EV is a compelling option for drivers seeking an electrified and high-performing pickup truck.